The Top 12 Online Graphic Design Degree Programs
Graphic Design is an indispensable support industry in internal communications, marketing, and any field that designs products. With particularly large opportunities in print and online publications, as well as inbound marketing environments, designers can command moderate to high hourly rates as well as be involved with a wide variety of creative projects. Additionally, graphic design — as a digital and results-centered discipline — is a job with one of the highest percentage of workers able to telecommute (work from home). For motivated, created, and passionate students, graphic design can be a wonderfully fulfilling and promising career path. Check out our top 12 bachelors degrees in graphic design below, chosen from all online graphic design degree programs.
Methodology
Affordability (1/3): the estimated out-of-state tuition per credit hour rate.
Flexibility-granting components (1/3): the number of flexibility-granting components, including concentrations, the ability to accelerate time until degree, generous transfer policies, and the ability to get prior learning or life experience credits.
Academic Prestige (1/3): the academic prestige of the parent institution, according to other prominent rankings. Art-specific conservatory rankings were rated higher in this ranking.
Featured Programs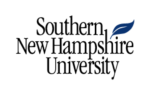 Southern New Hampshire University is a private, nonprofit university with an on-campus student enrollment of 3,000 and an online degree presence of 60,000. Fast Company named Southern New Hampshire University the 12th most innovative organization in the world and SNHU is one of the fastest-growing university in the country. Southern New Hampshire University is located in Manchester, NH with regional centers in Manchester, Nashua, Portsmouth and Salem, NH and Bruswick, ME. New England Association on Schools and Colleges regionally accredits SNHU to provide degree programs; including those online. There are more than 200 degrees available online including certificates, bachelor's, and master's degrees all in a wide variety of fields to choose from like math and science, psychology, art and design and several others.
The online Bachelor of Arts in Graphic Design and Media Arts is offered in two routes: 3D Modeling & Animation or Web Design. At Southern New Hampshire University, programming aims to train individuals in aesthetics as well as creative problem solving using up-to-date technology. There's even a way to ensure you're current on the latest graphic design technology through SNHU's GRA 100 introductory course. Those who want to advance their technology skills either on Mac or PC are looking for an affordable choice and are looking for an efficient program should consider SNHU. The instruction comes directly from real-world and award winning professionals who can relate to what is expected in today's market. The program costs $320 per credit hour, can be accessed 24/7 and affords you with the flexibility to pace your course work over six 9-week terms each year.
Estimated Out-of-State Cost Per Credit Hour: $320

Liberty University a private university offering comprehensive programming online including 12 associate's, 15 bachelor's, 19 masters, and 17 doctoral degrees totally. That's an impressive 63 degrees with options like an associate's of arts in religion, a bachelor of science in business administration, a master of arts in ethnomusicology, or a doctor of philosophy in counseling just to name a few. Liberty University is a liberal arts institution that enrolls over 94,000 online students. US News ranked Liberty University as one of the best colleges for Veterans, and in the top 100 for best online bachelor's programs, online MBA programs, online graduate criminal justice programs as well as best graduate nursing programs. Liberty University is fully accredited by the Southern Association of Colleges and Schools and is one of the top 50 online colleges with the "highest student satisfaction" according to OnlineCollegePlan.com.
The Bachelor of Fine Arts in Graphic Design at Liberty University is offered completely online to future animators, art directors, game designers, app designers, illustrators, print designers and web designers. This program requires 27 hours of core competency requirements and 70 hours for the major. Core programs include drawing, art history graphic design, typography and digital imaging. Liberty is also nationally ranked as 100 in the nation according to US News. In addition to excellence and flexibility, Liberty University offers its credits for $390 to full-time students. Those who earn their bachelor's degree online may trade in professional training and prior learning and experience for credits.
Estimated Out-of-State Cost Per Credit Hour: $390
Rasmussen College is a for-profit private college that is also a Public Benefit Corporation that offers degrees at 24 campuses in Wisconsin, Kansas, Minnesota, Illinois, and Florida in addition to its online division. The Higher Learning Commission accredits Rasmussen to offer on-campus and online certificates, diplomas, associate's, and bachelor's degrees in over 70 fields of study- over 30 of which are offered completely online. The online programs at Rasmussen are flexible in that you are not required to be online at a specific type of day, up to 67% of credits transfer from other degrees, and all course materials can be found completely online and in a digital format. Though a few courses may require a textbook, the majority of fees for each class are paid at the start. Program cost is low at just $375 per credit hour.
The Graphic Design Bachelor's at Rasmussen made it to the top of our list due in part to its Flex Choice (R) programming path- which allows you move at a pace that works with your skill set, programming is also accelerated for those on a time crunch- this bachelor's degree can be completed in as little as 36 months. We also ranked this degree course highly because of option- in addition to the aforementioned flexible tracks available you also have a choice between studying either Animation and Motion Graphics or Web and Interactive Design. If selecting the Animation and Motion Graphics path you will learn about advanced 3D modeling, digital effects and character modeling while those focused on Web and Interactive Design will look at areas like content management systems, PHP, and E-Commerce. Both degrees finish with a capstone project. The entire degree is 181 credit hours in length for just $375 per credit hour.
Estimated Out-of-State Cost Per Credit Hour: $375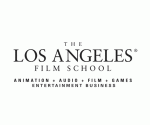 The Los Angeles Film School is a for-profit college that offers degrees related to the entertainment industry. The campus features a large facility including the famous RCA studio. Students enjoy the privilege of making films with studio professionals. LA Film School offers film, animation, recording arts, and entertainment business at their on-campus location and digital filmmaking, entertainment business, graphic design, and music production online. The Accrediting Commission of Career Schools and Colleges (ACCSC), and the Directors Guild of America to offer programs at the associate and bachelor's level.
The Bachelor of Science in Graphic Design at LA Film School is a completely online program that trains students in print design, photography, web design, and motion graphics. The online program uses their Learning Management System- accessible 24 hours a day that allows you to interface with industry professional faculty and staff. You have an opportunity to learn from within the industry about real-world scenarios either live through a web-based learning session or later at your own convenience. We like this program because of its conservatory level standards and low credit hour cost; that is just $416 per credit hour. The program is 120 credit hours and requires 36 months to complete. All 36 courses taught through this program are relevant to the field of graphic design- another perk we like about this program; you don't spend your time and money taking courses that are not relevant to your degree, meaning you complete this program in just 3 years.
Estimated Out-of-State Cost Per Credit Hour: $416


Rocky Mountain College of Art and Design (RMCAD) is a for-profit art and design school located in a suburb of Denver, Colorado. Study 3D animation, animation, art education, illustration, and graphic design among others. The Higher Learning Commission accredits RMCAD to provide bachelor's degree programs. Online, RMCAD also offers a Master of Arts in Education, Leadership, and Emerging Technology as well as bachelor's degrees in Graphic Design, Illustration and others. Rocky Mountain College of Art and Design uses liberal arts to enhance the creative experience like classes in animation mathematics, film studies, creative writing, composition, Art history, and history of graphic design. The bachelor's program at RMCAD clearly has the artistic as well as the analytical thinker in mind.
The Bachelor of Fine Arts in Graphic Design at Rocky Mountain College of Art and Design offers a comprehensive BFA with a strong liberal arts background. Students begin with four foundational classes in 2D design, 3D design, drawing and color as it pertains to art and design practice. The core material focuses on type and layout, story telling, design systems, as well as portfolio building. RMCAD offers animation and illustration degrees online as well separately for those who are looking to focus on a specific area of interest. The programs at RMCAD are intense and help the learner prepare for real world scenarios with professors who are engaged in the profession. Many faculty run their own design studios and will be able to guide you through the profession with an understanding of up-to-date practice. We chose this program for its rigor, quality and price. The cost for full-time tuition is $464 per credit hour.
Estimated Out-of-State Cost Per Credit Hour: $464


Savannah College of Art and Design (SCAD) is a private non-profit college located in Savannah, Georgia with degree offering campuses in Atlanta, Hong Kong, and Lacoste, France. The Southern Association of Colleges and Schools accredits SCAD that enrolls over 12,000 students from across the United States and the world. SCAD was created to offer degrees in programs not-yet-available in the South. Since opening their doors in 1979 SCAD offers creative degrees that currently span a large creative spectrum. There's a B.F.A. or M.F.A in almost all of the following fields: writing, architecture, animation, dramatic writing, design management, fashion, production design, graphic design as well as so many others. SCAD offers exciting programs online including a bachelor of arts in photography, a master of fine arts in painting and 23 other exciting programs. For the creative-mind there is literally something for everyone at SCAD.
The Bachelor of Art in Visual Communication with a concentration in Graphic Design begins with foundational studies in drawing, elements of design, and color theory. Though one of our pricier picks for our top 12 this program is ranked highly for its quality of services particularly for creative fields. The 45 concentration credit hours include web design and interactive design. Students can learn about form and space as well as animation film and photography. This program also cover the entrepreneurship side of the graphic design industry as well as how to interface with all kids of technology such as computers, tablets and smart phones. The Savannah College of Art and Design offers flexibility with 20 credit hours of free electives. This program costs $782 per credit hours and requires 180 credit hours.
Estimated Out-of-State Cost Per Credit Hour: $782


Bellevue University is a private non-profit university located in Bellevue, Nebraska.
It was founded in 1966 with the immediate goal of providing education for adults.
As of 2011 approximately 80% of undergraduates were over the age of 25. BellevueUniversity now has over 10,000 degrees offered at the bachelor's, masters, and doctoral level and is fully accredited from the Higher Learning Commission through the US department of education. Added flexibility for the degree can be found in accelerated, cohort or online formats. Bellevue University, in addition to meeting the needs of adult learners, is also a top-ranked military university and offers accelerated degrees for military personnel and offer at a highly discounted rate at $250 per credit hour.
The Bachelor of Arts in Graphic Design offers a multidisciplinary approach to help individuals gain a well-rounded understanding of what it will take to enter into the field. Using the standard industry design software and hardware, the curriculum at Bellevue University utilizes applied hands-on learning though an online platform. The program teaches from the ground up starting with design basics and problem-solving, the history of graphic design and moving on to each specific design type useful for website development finishing with a creative portfolio. Though web development is not the only venue one could take with design. At Bellevue you'll learn about publication design as well. This program costs $410 for online programming per credit hour. Active duty military, national guard and coast guard are eligible for the $250 tuition rate.
Estimated Out-of-State Cost Per Credit Hour: $410


In 1965 Henry and Suzanne Herzing founded a computer programming school in Milwaukee, Wisconsin. This advanced idea for the time grew into what is now Herzing University- where everybody wants to be. The Higher Learning Commission along with the North Central Association accredits Herzig University to offer diplomas, certificates, associate, bachelor's and master's degree programs. Herzig offers programming in Akron, Atlanta, Birmingham, Brookfiled, Kenosha, Madison, Minneapolis, New Orleans, Omaha, Orlando, Toldeo and online. Online you can find programs in nursing, business, design, healthcare, legal studies, public safety, and technology. In fact, US News lists Herzig as one of the best online bachelor's programs. The student-to-faculty ration is 18:1 and there are over 6,000 students enrolled in programming.
To accommodate the growing need for web marketing and promotional materials Herzig University created a completely online program in Graphic Design with two areas of emphasis- web design, and print design as well as a Bachelor of Science simply in Graphic Design. Each program requires 124 credit hours and 36 months to complete. We selected this program for its range of offerings, as well as its low cost and yearly commitment. The tuition rate is $570 per credit hour and will take three years to complete. Students have the opportunity to learn about digital photography, management, color theory, web design and many other relevant courses. The program includes professional development and finishes with a capstone project.
Estimated Out-of-State Cost Per Credit Hour: $570


The Art Institute of Pittsburgh is a private for-profit school founded in 1921 in Pittsburgh. The school was originally intended for those interested in art and illustration. The Educational Management Corporation acquired The Art Institute of Pittsburgh in 1968 making it the model school for what is The Art Institutes (Ai) system of America. Over time The Art Institute of Pittsburgh made its way into what it looks like presently. That is an institute with programs in visual design, interior design, animation and effects, film and production, gaming and technology, fashion and culinary arts offered through on campus and online programs. We like Ai Pittsburgh for its unique online art conservatory offerings.
To accommodate the growing need for versatile web designers and graphic designers with an understanding of web development, Ai Pittsburgh has created a program tailored to create individuals who have the versatility to serve as graphic designers in today's world. Whether you have always had an eye for color and how it captures the consumer, a love for type face and creating quip phrases to draw readers into web content, or you simply love web development and the value in making your website stand out from the crowd, there's a solution with the Bachelor of Science in Graphic Design. The program is technical, design-centers, conceptual in that you learn to integrate historical and contemporary trends, communicative, and highly professional. We like the quality of services available at Ai Pittsburgh in addition to the low price comparatively to other programs of its kind. Each credit hour costs $734 and the BS in Graphic Design is 180 credit hours.
Estimated Out-of-State Cost Per Credit Hour: $734

The Academy of Art University is a private for-profit school located in San Francisco, California and is regionally accredited by the Western Association of Schools and Colleges to offer associate, bachelor's, and master's degrees in a vast variety of subjects. The online program has been offering a range of online certificates and degrees since 2002. Costume design, architecture, animation, fashion merchandising, graphic design, and music production are just a few degrees offered online. Online classes are taught through discussion, multimedia feedback, and video conferencing which can be viewed online at any time.
The School of Graphic Design has offered online programming since 2002. The Academy of Art University has refined programming and offers high quality education completely online. The Bachelor of Fine Arts program in Graphic Design allows student to engage in the full gambit of design its interaction in the fields of visa communication including areas like Web design, typography and motion graphics. Not only that, but the Academy of Art University addresses design as it impacts problems in the market place and beyond. Learn how to engage with social causes through design, problem solve with consumers to create the best possible product to meet their needs. Though the most expensive option in on our, we chose this as one of our top programs for the quality of instruction and level of preparation students receive to land a job in the field of graphic design and its collaboration with senior creatives.
Estimated Out-of-State Cost Per Credit Hour: $873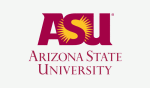 Arizona State University (ASU) is a public research university located in Tempe, Arizona and, according to US News, is ranked 129th for National Universities, and 86th for best colleges for veterans and number 1 among the most innovative schools in America in front of Stanford and MIT! ASU ranked in the top ten for Fulbright scholars list ahead of Cornell, UCLA, and UC Berkley. The Carnegie Association ranks ASU as a research university with very high activity. ASU online offers over 100 undergraduate and graduate degree programs, and students enrolled in these programs learn from the same faculty as the students on-campus. All programs on-campus and online have been accredited through the Higher Learning Commission.
What happens when the most innovative school in the nation provides an online Bachelor of Science in Graphic Information Technology? A top-notch intensive program that integrates applications digital communication relevant to today's market. Though most of programming is focused on web development, there is course work on print, photography and multimedia design. Some of the essential courses include graphic communication, digital illustration, web authoring, storyboarding, and web site design and internet web technologies. The cost per credit hour is low at $633 per credit hour- another reason we like this program. The total credit hour commitment is around 120.
Estimated Out-of-State Cost Per Credit Hour: $633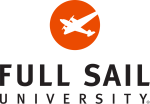 Full Sail University began as a recording workshop in Dayton, Ohio before moving to Orange County, Florida to become a career school for the creative arts. The Accrediting Commission of Career Schools and Colleges accredits Full Sail to offer associate's, bachelor's, and master's degrees in film computer animation, design and audio and others. This is a national accreditation. Technology and creativity go hand-in-hand at Full Sail with a program developed in 2010 knowns as the Sports Lab a program with ESPN Wide World of Sports complex at Walt Disney World. There's also a new VR/AR Lab focused on emerging technologies. Education at Full Sail is accelerated and programs are known to be completed in as little as half the time of traditional universities. Some bachelor's degrees may be completed in as little as 20- 36 months. Current student enrollment is around 16,000.
The Bachelor of Science in Graphic Design is an online 32- month degree. This is a well-rounded graphic design degree that looks at media, digital studio design, popular culture and its relation to media, branding, typography, logos and symbolism, as well as graphic principles. Within these courses, each student must take a total of 7 1-credit career-centric courses that are integrated within the program that focus on gaining skills necessary to transition into the entertainment industry. These online degrees are designed with real-world experience in mind. You will additionally learn to polish your interview skills, build a resume and a portfolio of your work. The cost for tuition is $646 per credit hour.
Estimated Out-of-State Cost Per Credit Hour: $646