Designing Women


Share this infographic on your site!
The Numbers
Featured Programs
51% of U.S households own a dedicated game console.
Women 18 or older represent a significantly greater portion of the game-playing population (31%) than boys age 17 or younger (19%)
45% of all game players, and 46% of the most frequent purchasers of games, are female.
Adult women make up 31% of the game-playing population.
Women account for only 11 percent of game designers and 3 percent of programmers,
In the broader fields of graphic design and technology, women make up about 60 percent and 25 percent of employment respectively
The Legends of the Games

Carol Shaw
Possibly the world's first female video game designer, she was responsible for early Atari 2600 classics like 3-D Tic-Tac-Toe (1978), Video Checkers (1980).
Best known for her work at Activision on the retro hit River Raid (1982).
1983: year she programmed and designed Happy Trails, which was released just as the video game market took a turn for the worst. She returned in 1988 to oversee work on River Raid II.
Notable Works:
3-D Tic-Tac-Toe (1979), Atari, Inc.
Video Checkers (1980), Atari, Inc.
River Raid (1982), Activision, Inc.
Happy Trails (1983), Activision, Inc.
River Raid II (1988), Activision Publishing, Inc.
Intellivision Rocks (2001), Intellivision Productions Inc.
Polo (2002)
Activision Anthology (2002), Activision Publishing, Inc.
Activision Hits Remixed (2006), Activision Publishing, Inc
Dona Bailey
Dona Bailey began as an engineer at Atari in 1980, and as the only female employee of Atari's coin-op division,
Co-created (with Ed Logg) the classic arcade hit, Centipede (1980). Though Centipede was an instant success, Dona left the video game industry shortly after its release. She later admitted it was the mounting pressure and criticism from her male counterparts that drove to leave the industry.
FACT: Though her career in the business was fairly short, her legacy continues to live on, as Centipede was one of the first games to use Artificial Intelligence, something present in almost every game today.
Amy Hennig
Amy Hennig began work as a freelance artist for ElectroCop (unreleased) on the Atari 7800. But got her first design role on Michael Jordan: Chaos in the Windy City (1994), for which she served as lead designer.
Late 90s: Hennig moved on to game developer Crystal Dynamics, where she acted as the director, producer, and writer for the critically acclaimed Legacy of Kain: Soul Reaver..
Hennig currently works at Naughty Dog as the Creative Director.
Notable Works:
The Jak and Daxter series,
The Uncharted series (for all three games of which she has acted as both writer and director)
Roberta Williams
Roberta and her husband Ken, a programmer at IBM, began work on a game: Mystery House, an instant hit and the birth of the graphical adventure game.
In 1980 Roberta and Ken founded the company On-Line Systems, which would go on to become Seirra On-Line.
Notable Works:
Mickey's Space Adventure,
The Kings Quest series, and
Phantasmagoria.
Brenda Romero (Brenda Brathwaite)
Brenda Romero is one of the longest-serving female developers in the video games industry (since 1981), and has credits on 22 game titles.
Notable works:
Writer and designer on the well-known Wizardry series of RPGs
Dungeons and Dragons series
the award-winning Jagged Alliance series
Playboy: The Mansion.
FACT: In 2006 she was listed as one of the 100 most influential women in the game industry by Next Generation Magazine.
2010: co-founded the company Loot Drop with John Romero, a gaming legend in his own right, with a focus on social network gaming.
Established Names and Entrepreneurs

Kim Swift
Kim Swift was a student at the DigiPen Institute of Technology, a well-known school of game design, when she and a group of fellow students began work on a game called Narbacular Drop.
Narbacular Drop was a puzzle game featuring a princess who used a series of portals to escape a dungeon and defeat the demon who imprisoned her.
Excited by the concept, Valve's Gabe Newell hired the entire team behind Narbacular drop and set them to work on its spiritual successor, Portal, which would go on to be a massive success.
Other notable works:
Half Life 2: Episode One, Left 4 Dead
Left 4 Dead 2,
Quantum Conundrum.
Corrinne Yu
FACT: Early in her career Yu worked as a programmer on the King's Quest series and developed the engine used in Spec Ops.
1997: year she went to work for developer Ion Storm, where she served as Director of Technology and was instrumental in the development of the engine for Quake 2.
Since then she has worked at both 3D Realms and Gearbox Software, where she programmed for Brothers in Arms, and Borderlands.
2008: Year she was hired by Microsoft Studios to be the Principal Engine Architect for 343 Industries, who had recently taken over development of the Halo franchise following Bungie's departure from Microsoft.
Lucy Bradshaw
Lucy Bradshaw is known for her work on The Sims franchise, which holds three of the top 10 spots for best selling PC games of all time, totaling over 46 million copies sold; 20 million of those belonging to The Sims 2, for which she was executive producer.
Notable Works:
Has worked at Activision, LucasArts and Electronic Arts (EA), and most recently at Maxis which was acquired by Electronic Arts in 1997.
Jade Raymond
Jade got her start at Sony, where she worked as a programmer and helped create Sony Online's first Research and Development group.
After leaving Sony, she joined Electronic Arts (EA) and worked as a producer on The Sims Online.
2004: year she started working for Ubisoft Montreal and began work as a producer on Assassin's Creed.
Notable Works:
Executive producer on Assassin's Creed II
Watch Dogs
The Mighty Quest for Epic Loot
Tom Clancy's Splinter Cell: Blacklist
Kellee Santiago
Following the success of Cloud, Santiago and Chen founded Thatgamecompany In 2006. After acquiring a development deal with Sony, Thatgamecompany went on to make:
flow and Flower.
During the development of their third game Journey, Santiago moved more into her role of president rather than producer. To produce Journey, Kellee hired Robin Hunicke.
Robin Hunicke
Robin Hunicke began her career at Electronic Arts, where she worked as both designer and producer on multiple games, including The Sims2, MySims, and Steven Spielberg's Boom Blox series.
After leaving EA, she was hired by Thatgamecompany and produced the critically-acclaimed Journey.
In January 2013 Robin co-founded independent game studio Funomena together with Martin Middleton, former teammate and engineer at thatgamecompany.
Natalia Luckyanova
An iPhone developer, Luckanova founded Imangi Studios in 2008 with the goal of "creating small fun games for everyone to enjoy"
2011: studio developed Temple Run, a small fun game that was downloaded a million times within 3 days, and would go on to be downloaded more than 175 million times.
Notable Works:
Harbor Master
Temple Run 2,
Temple Run: Oz
Temple Run: Brave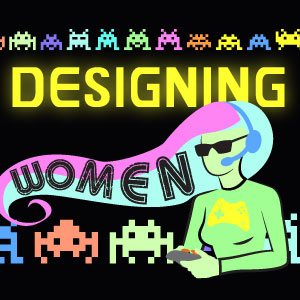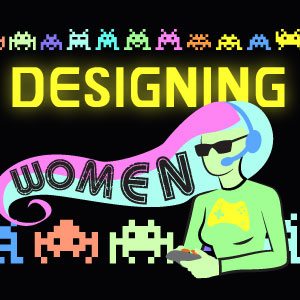 Sources:
http://www.theesa.com/facts/pdfs/ESA_EF_2013.pdf
http://www.cnn.com/2013/08/08/tech/gaming-gadgets/female-gamers
http://www.bostonglobe.com/business/2013/01/27/women-remain-outsiders-video-game-industry/275JKqy3rFylT7TxgPmO3K/story.html
http://www.pcmag.com/slideshow/story/263815/the-feminine-side-of-game-design-10-female-game-designers/2
http://classicgames.about.com/od/history/tp/HistoricWomeninClassicGames.htm
http://www.pcmag.com/slideshow/story/263815/the-feminine-side-of-game-design-10-female-game-designers/6
http://en.wikipedia.org/wiki/Amy_Hennig
http://articles.latimes.com/2010/feb/07/business/la-fi-himi7-2010feb07
http://en.wikipedia.org/wiki/Roberta_Williams
http://en.wikipedia.org/wiki/Brenda_Brathwaite
http://www.pcmag.com/slideshow/story/263815/the-feminine-side-of-game-design-10-female-game-designers/3
https://www.digipen.edu/?id=1170&proj=501
http://www.linkedin.com/in/corrinneyu
http://en.wikipedia.org/wiki/Corrinne_Yu
https://www.gameinformer.com/b/news/archive/2013/10/02/maxis-head-lucy-bradshaw-promoted-to-senior-vice-president-at-ea.aspx
http://www.giantbomb.com/lucy-bradshaw/3040-1203/
http://en.wikipedia.org/wiki/Jade_Raymond
http://variety.com/2013/digital/features/womengamers1200683299-1200683299/
http://www.giantbomb.com/jade-raymond/3040-86670/
http://en.wikipedia.org/wiki/Kellee_Santiago
http://iqu.com/blog/seven-influential-women-games-industry
http://www.forbes.com/sites/alexkonrad/2013/01/24/as-millions-play-temple-run-its-husband-and-wife-team-prefers-to-stay-small/