The 20 Best Online Bachelors in Web Development Degree Programs
The need for Computer Scientists, Web developers and designers has never been more pressing than it is today and continues to be each year we rely more heavily on digital communication, commerce and security. As demand grows, the amount of credentialed graduates ready to satisfy it just hasn't caught up. Computer science is the use of computers to design, explore and analyze concepts, with a strong focus on mathematical foundations, whereas web development is more closely associated with implementing and maintaining websites and the databases that power them through design, content development, client and server scripting and network security. The need for Web Developers is supposed to grow by at least 20% (if not more) by 2022 according to US Department of Labor statistics. The median salary for Developers is above $60,000, and expected to be over $75,000 by 2022.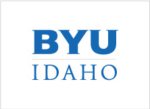 Featured Programs
This private research university is one of the most famous Mormon schools in the world. It was established in Provo, Utah in 1875, and offers academic programs in liberal arts, engineering, agriculture, management, physical and mathematical sciences, nursing, and law in 178 undergraduate majors, 68 master's programs and 26 doctorate programs. Almost 30,000 students attend the school. In 2017, U.S. News & World Report ranked BYU tied for 68th among American universities. Forbes has ranked it as the best university in Utah. BYU's students have a record of excellence, producing 10 Rhodes Scholars, four Gates Scholars in the past six years, and in the last decade 41 Fulbright scholars and 3 Jack Kent Cooke scholars. Graduates of the school include actor John Heder (Napoleon Dynamite), former candidate for president and Massachusetts Governor Mitt Romney, and NFL quarterback Steve Young.
BYU's Bachelor's of Science in Web Design & Development will prepare graduates for positions in IT, web design, and much, much more. Students will choose whether to emphasize design or development depending on whether they're more interested in creating layouts, and the visual components of a web presence or bringing those designs to life with programming languages then maintaining them. Other likely fields graduates of this program will enter include Information Technology, Interactive or Database Design, Web Content Development, Digital Communications, Advertising, among others. Just some of the skills taught by BYU in this major are Graphic Design, Typography, Object-Oriented Programming, Communication Research and Conflict Management and Negotiation. This major requires 120 credits, broken into 40 foundational credits, 54 credits in major courses and 26 elective courses.
2.) University of Maryland University College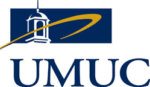 The University of Maryland University College Park is a public university and the flagship of the University of Maryland. It was founded in 1856. College Park serves over 39,000 students, with a 17:1 student-to-faculty ratio. UMUC gives students access to over 120 undergraduate majors and 100 graduate programs through 13 schools and colleges. It's one of eleven different schools within its system. In 2015, UMUC was ranked #1 in The Military Times Best for Vets: Colleges 2015 list of top online/nontraditional schools. The Military Times reviewed U.S. Department of Education research on student success, academic quality, university culture, student support, and academic policies while assessing hundreds of schools before coming to its decision.
UMUC offers an online Digital Media and Web Technology Bachelor's Degree. It requires 120 credits, and up to 90 can be transferred in. IT covers the "theories, technologies, techniques, and best practices that govern the effective design of interactive, immersive, and engaging digital media," through many vital modern platforms. Topics covered include web technology, motion graphics, and digital design. Students can choose between a web design forces or a digital design focus. Sample classes in the former include Image Editing, Illustration Graphics and Advanced Javascript, whereas the latter includes classes like Principles of Multimedia, Advanced Electronic Publishing, and Motion Graphics.
3.) Stevens-Henager College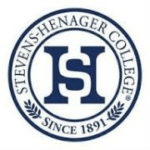 Stevens-Henager is a private, non-profit college based in Ogden, Utah. It was founded in 1891 and has five campuses in Idaho, Utah, and online. It offers Associate's, Bachelor's, and Master's degrees in medicine, healthcare, accounting, computers, business, and graphic arts. A small, cozy school, Stevens-Henager has just under 1,000 students, and offers a 20:1 student-to-faculty ratio. The school is accredited by the Accrediting Commission of Career Schools and Colleges.
Stevens-Henager offers a Bachelor of Science in Web Design & Development. Its next start date is 6/25/18, and the program requires 36 months to complete. Topics covered include web applications, interactive presentations, mobile applications, and user interfaces through focusing on front and back-end development. The school notes that the skills it teaches are highly in demand, and lead to lucrative careers. Graduates are prepared to work in E-learning, web development, mobile application design, consumer electronics development, and human/computer interaction technologies. Students will build skills in entrepreneurship, graphic design, digital imaging, marketing, web programming, communication, and far more areas connected to web design and computer science.
4.) American Public University

The American Public University System is an online, for-profit institution composed of the American Military University and American Public University, and owned by American Public University Inc. It was established in 1991, and operates from Charles Town, West Virginia. The school features an open enrollment policy. Over half its student body in 2016 said they were actively serving in the military. While military service isn't a requirement for attending APUS, it demonstrates the school's dedication to veterans and active military members. Over 48,600 students attend the school, which offers a 19:1 student-to-faculty ratio. APUS offers associate, bachelor's and master's degrees, in addition to dual degrees, certificate programs and learning tracks. The school has been named a "Best for Vets College" by The Military Times each year since 2015. It also tied at 92nd in U.S. News & World Report's ranking of the Best Online Bachelor's Programs in the country.
APUS offers an online undergraduate track in Web Development. The track requires 9 credits, and takes 6 months of full time, online study. There are monthly start times for this program. Students will learn the fundamentals of creating and unleashing websites that effectively support business needs. It features in-depth instruction, "in coding, application development for smartphones and tablets, and image enhancement." It also covers the Site Development Associate curriculum of the CIW Web Foundations Associate certification. Students will be prepared to complete a CIW JavaScript Specialist, CIW Web Foundations Associate, or CIW Web Design Specialist certification after completing this program. The track's courses include Classroom Success, Web Development Fundamentals, Intermediate Web Development, and Web Development Using JavaScript, with some prerequisites required.
5.) Bellevue University

Bellevue University is a private, non-profit university based out of Bellevue, Nebraska. It was founded in 1966. Bellevue's identity is focused on adult education, with the majority of its undergraduate students aged 25 and over (80% as of 2011). Nearly 9,000 students attend the school, with a 31 to 1 student-to-faculty ratio. Common features of Bellevue programs include accelerated, cohort-based, and/or online delivery. In the 80's, Bellevue almost closed, but was able to refocus its programming and eventually expand the school to its current heights. Bellevue's online programs have been consistently ranked in the top ten in the nation, according to U.S. News & World Report, and they were ranked 7th overall in the nation in Guide to Online Schools' 2013 Online College Rankings.
Bellevue offers an online or on-campus Bachelor of Science in Web Development. Students will gain significant hands-on experience in full-stack web development. Students will build skills in "user interface (UI) and design principles, best practices for full-stack web application development, JavaScript, Angular, Node.js, NoSQL databases, DevOps, APIs, and more." The online program adds front-end web design and coding with back-end server scripting and database skills intensely desired by employers. You'll leave able to design and create dynamic web applications. Students will showcase their work in a Capstone course that features an immersive, boot-camp style development experience. Bellevue also offers a Graphic Design degree to boot.
6.) Walden University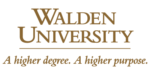 Walden is a for-profit, private school based in Minneapolis, Minnesota. It was founded in 1970. Walden is part of a network of 80 universities owned or managed by Laureate Education Inc, most of which are based outside of the country. Walden serves over 52,500 students and has an 18:1 student-to-faculty ratio. It has been regionally accredited by the Higher Learning Commission and a member of the North Central Association of Colleges and Schools, a regional accreditation agency, since 1990. A Senate committee that compared Walden to other comparable universities commended it for the competitive tuition rates it offers.
Walden offers a Web And Mobile Applications Development: BS in Information Technology. It requires 181 total quarter credits, and students can transfer up to 135 of them. The Web and Mobile Applications Development concentration is one of 7 concentrations offered within the Information Technology program. Students will learn to "design and develop applications that work across multiple platforms and operating systems, including cellular devices, smartphones, gaming, and stand-alone applications," and gain significant knowledge and technical skills they can apply while working as a Web project manager, Web business analyst, and mobile applications developer, among many other prominent and high-paying information technology roles.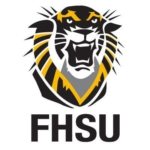 Fort Hays is one of the largest state schools in Kansas. Around 11,200 students attend, over half of them online. These demographics speak to Fort Hays' experience delivering online education. The school was founded in 1902, starting as an agricultural school, before becoming a more traditional university. FHSU now is made up of four colleges: Business and Entrepreneurship, Arts Humanities and Social Sciences, Education and Technology, and Health and Life Sciences. In total, Fort Hays' has 30 departments, 60 undergraduate majors and 19 graduate programs. Students at FHSU are offered extreme flexibility to earn anything from a certificate or Associates degree to a Bachelor's or Master's in a variety of programs. There are 30 degrees offered completely online, serving students in over 27 countries. Its online programs in counseling, human resources, IT and computer science, and nursing have been ranked top 5 in affordability in the US by OnlineU.Org.
Fort Hays State offers a Bachelor's of Science in information networking and telecommunications Web Development which has been awarded a best buy in online computer science Bachelor's by GetEducated.com. Students will build strong foundations in web development, e-commerce, work-flow and web-based database development. These skills are applicable in government, healthcare, education, entertainment, really any sector that needs to build and maintain a web presence. Fort Hays State University is a proud national center for Web Development, an Oracle Academy and proud member of the Cisco/Adobe Academy. Students will have the opportunity to focus their attention towards coding, database, video, animation, and/or artistic design skills as best suits their needs and goals. Certificates abound! Students can prepare to become a Certified Web Design Apprentice : CWDSA and earn a Oracle Certified Associate certification, plus earn extra certifications in Web Development and/or E-Commerce. This course requires 124 credit hours to complete it.
'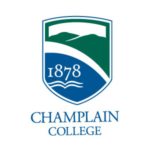 Champlain's motto is Audeamus, or, "let us dare." It was established in 1878, and is a private, undergraduate college based out of Burlington, Vermont. Champlain offers a universe of undergraduate/online undergraduate courses, online certificate/degree programs and master's degree programs in over 80 subjects. The school has approximately 2,000 students from all over the world. The school boasts a 12:1 student/faculty ratio, aiding teacher-student assistance. Champlain was called a "Top-Up-and-Coming School" by U.S. News & World Report's America's Best Colleges in 2014, and made good on that promise, with its online programs were ranked in USNR's best of 2017 list. It's a great place to continue your computer science or web development education, offering completely online graduate programs in Managing Innovation & IT, Emergent Media, Digital Forensic Management and Digital Forensic Science.
Champlain promises to give students the skills they need to design for the web while also teaching the developmental programming required to make beautiful, smoothly running websites. Students will build a spine made up of programming, design, e-commerce and infrastructure. There is zero fee to apply for this program. Champlain sees the skills it teaches as highly demanded by financial and insurance companies, educational organizations and nonprofits, among many others. Champlain has been commended for its pricing, and was called a "Top 20 Affordable Online Web Development Degree Program" by Graphic Design Hub. The program was designed to give students control over how long it takes them to graduate, and how much schoolwork they'll do each week. The 7-week course structure also allows students to complete their degree quicker than many comparable programs. Overall, degree completion relies on transferred and test-out credits, how many classes students choose to take each semester, and whether they take breaks or continuously pursue the degree until completion. Champlain allows students to earn a certificate in Digital Marketing, Web Design or Web Programming specializations before they earn their B.S., to help you get work experience while still enrolled.
'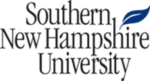 SNHU is a private, nonprofit New Hampshire university. It was established in 1932 as a small, regional university but has grown to over 3,000 on campus students, and around 60,000 continuing education students. SNHU is known for its innovation and educational foresight. It was listed by Fast Company as the 12th most innovative organization in the world. SNHU ranked among companies like Apple, Google, and HBO, and above NFL, Starbucks, and LinkedIn. Their accelerated classes ensure you can complete your degree at a pace you have influence over. For those looking to start a career in Web Development, this is one of the better options to do so. IT and Computer Science are among SNHU's most sought after and respected areas of programming. The school also promises some of the most affordable tuition rates in the country.
SNHU offers a concentration in online web design and development as part of its Bachelor's of Science in Information Technologies. It teaches students how to create for the web, using applications and data to build high quality online environments. Students will study the problems, strategies and tools to create and maintain websites, UX designs and interfaces while making online applications and websites more efficient for a wide array of companies and organizations. Students will create interactive webpages, build mobile development environments and applications. Students will learn the principles, techniques and implications of e-commerce. Once students enter the workforce they'll be able to recommend optimal system design, as well as tangible solutions to consumer and organizational desires, while using appropriate core information technologies, systems, data manipulation methods and solutions. This program requires 120 credits, 6 of which are free electives. Some sample courses include Cyberlaw and Ethics, Digital Commerce and eBusiness and Leadership.
'


Liberty is a private, non-profit Christian doctoral research university. It was created in 1971 and has over 120,000 students, over 95,000 of which attend the school online. It was founded by Christian fundamentalist Jerry Falwell, and looks to aid the intellectual and spiritual development of its students. Liberty says the secret to success lies in a solid commitment to biblical truth. According to LU, it's the nation's largest nonprofit online university, and has pioneered distance learning since 1985. Its online programs have over 245 different degrees offered with competitive tuition rates.
Liberty offers students a Bachelor of Science in Information Technology focused on web development, with web and mobile programming. Topics delved into include digital imaging, graphic design, C# programming, and Web enterprise technologies. The degree comprises 120 total hours, 30 of which must be taken through the school. Also, half of the major courses must be taken through Liberty. Additionally, 30 hours of upper-level courses are a requirement. Potential career outcomes include Front End Web Developer, Mobile Web Designer, User Interface Analyst and Web Developer. Liberty prides itself on training students to learn and implement practical solutions to varied, difficult problems encountered within web development, communication and resource allocation.
11.) Savannah College of Art and Design

SCAD is a private, nonprofit art university based in the tropical, gorgeous city of Savannah, Georgia. It was founded in 1978. Over 12,300 students attend SCAD, which offers a 19:1 student-to-faculty ratio. It has expanded to include another Georgia location, one in Hong Kong, a large, comprehensive degree-granting online education program, and a study abroad location in Lacoste, France. SCAD offers certificates, Bachelor's and Master's degrees through schools of Building Arts, Communication Arts, Design, Fashion, Entertainment Arts, Fine Arts, Digital Media, Foundation Studies and Liberal Arts.
SCAD offers a B.A. and B.F.A. in graphic design online. Both require 180 credits, but the B.F.A. devotes a more significant amount of its program to design and graphic design specific courses. The B.A., on the other hand, offers more elective courses for student customization. Sample courses include 3-D Form in Space, Visual Design Systems, 20th-centurt Art, Interface Design, Web Design, and much, much more. Because SCAD is an arts school, it takes a multi-faceted approach to its web design curriculum that prepares students for careers in the arts, business, production, and so much more.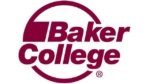 Baker is a private, career-focused non-profit college founded in Flint Michigan. It was established in 1911. Baker plans its programming to give students the education they need to gain employment in their field of study immediately upon graduation. Baker's success has propelled it to expand to 14 locations, 13 in Michigan and one in Pennsylvania. It offers comprehensive certificates, associate, bachelor, master and doctoral degree programs in business, healthcare, human services, education, and technology. Within these larger umbrellas Baker offers nursing, teaching, interior design, architecture, automotive service technology, and computer and Internet technologies. Baker has a right-to-try admissions policy, meaning anyone with a high school diploma or GED can attend. In 1996, Baker College began offering online education, which by 2001, had amassed 4,000 students. Baker College also has an extensive financial aid office to try and give access to its programs to as many students as possible.
Baker students in the Web Development program combine technical skills and logic to analyze and create optimal web functionality, design and end-user experience. Students will learn a wealth of programming languages and skills to write, develop, and debug code. This program marries indispensable technical and business skills for designing, developing, executing, and preserving websites under any organization. Graduates have everything they need to begin immediate careers in web development. Baker sees its program as giving the students foundations in design, development, and programming, with advanced training to generate interactive websites. Students will be fluent in Java, Linux and Unix, while taking classes in ethics, oral communication, professional speaking, psychology, group dynamics and much more.
'
13.) Removed by editor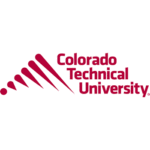 CTU is a for-profit, mostly online university began operations in 1965. Almost 92% of its 21,200 students are entirely virtual. The school is largely federally funded, receiving 95% of its funds from the US government, mostly from the Department of Defense and GI Bill. This relationship could lead to careers in the too big to fail, soon to grow even larger field of national defense, either in an official government capacity, or working for outside contractors like General Dynamics or Lockheed Martin. In 2015, CTU was ranked 58th on the U.S. News & World Report list of Best Online Programs. CTU has been consistently recognized for its online bachelor's degree programs. It placed 18th for master's degrees in computer information technology and 22nd for master's degrees for criminal justice in that year as well.
CTU's Bachelor of Science in Web Development offers students in-depth IT and web design skills. Its multiple start dates allow students to begin when they're able to do so. This Web Development program comes with high marks, and was ranked in the Best Online Programs for 2016 by U.S. News and World Report. Students will start with a general education program including science, history and humanities' electives, as well as foundational math and technical writing courses to prepare you for your major courses. In core courses, students will be introduced to computer security, website development, programming logic and much more. The goal of these courses is to prepare students to write, think and research at a higher level, in order to succeed at the more challenging, analytical thinking needed for major courses. Core courses, like Fundamentals of Networking, Information Technology Architectures, and Unix Fundamentals, are what will give students the tools they need to succeed in their specialization courses. Using these fundamentals, students will tackle advanced courses like Computer Illustration, Digital Imaging, Emerging Media and Technology and Scripting for the Web. Finally, students will complete a senior design program, and graduate ready to begin their careers.
'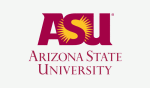 Arizona State University has the largest student body of any public school in the country. It was established in 1885, and now has over 100,000 students. The school is accessible to anyone through its independent divisions and online programming. For example, over 19,000 students attend its engineering and computer science school, to be discussed further below. Some of ASU Online bachelor's degrees include art history, business, film, and justice studies. It also offers master's degrees in legal studies, nutrition, English, electrical engineering, as well as doctoral degrees in behavioral health and leadership and innovation. Its online resources include enrollment counselors, academic advisers, and success coaches. ASU Online gives students six start dates each year.
ASU's Internet & Web Development Bachelor of Applied Science is taught through its Ira A. Fulton Schools of Engineering, an independent division of ASU. In 2015, the Academic Ranking of World Universities ranked ASU's Ira A. Fulton's Computer Science programs 22nd in the United States and 32nd in the world. It takes a multi-faceted approach to web development and design. Through focusing on user experience, multimedia design, developing technologies, cross-media and cross-platform graphic applications, this program gives students a wealth and breadth of knowledge with far reaching professional possibilities. Despite taking the program entirely online, students will have an adviser that works with them the whole way, so they have help planning and scheduling their coursework. The program was designed for students who've earned an associate of applied sciences (AAS) in graphic design, graphic arts, fine arts, or another technical discipline and work experience. This BAS is 60-credits, broken into 19 credit hours of General Studies, with courses like Social-Behavioral Sciences and Humanities, Arts and Design, 15 credit hours of core classes like Computer Systems Technology and Enterprise Planning and Implementation, 21 concentration credit hours, with classes like Multimedia Design, Planning and Storyboards, and Website and E-Commerce Strategies. Finally students will complete 5 assignable credit hours that can be chosen by working with your adviser.
16.) Art Institute of Pittsburgh

AIP is a nonprofit, private institution owned and operated by Dream Center Education Holdings (DCEH), LLC based in Pittsburgh, Pennsylvania, and the Internet. It specializes in design education and career preparation for students looking to find creative jobs. AIP was founded in 1921. Its online division is currently attended by 4,675 students, and offers a 9:1 student-to-faculty ratio. Goldman Sachs had a majority position of the school once, and featured a very low return on investment, low graduation rate, and cost-cutting measures that derailed the school. Fortunately, new ownership took over in 2015.
AIP's Art Institute Online offers a Bachelor of Science in Web Design & Interactive Media. It requires 180 credit hours, and can be completed in 15 quarters (under three years). There are a number of software and hardware requirements for this program. Outcomes of the program include increased skills in visual problem solving, interactive design, functionality implementation, problem solving, and much more. You'll also learn how to meet industry standards, uphold professional practices, and build a cohesive body of work while building a professional portfolio. You'll author systems, web script and much more in this program, which grapples with the relationships between applications, imagery and text.
17.) ECPI University

East Coast Polytechnic Institute is a private, for-profit educational school headquartered in Virginia Beach, Virginia. It provides undergraduate and graduate level education at an accelerated clip. This translates into 30 month Bachelor's degrees and 15 month Associate's. ECPI University has sixteen campuses in Virginia, North Carolina, South Carolina, Texas and Florida and a significant online division. It was founded in 1966. Over 14,000 students attend ECPI, which has a 16:1 student-to-faculty ratio. ECPI confers degrees through colleges of Criminal Justice, Culinary Arts, Technology, Nursing, Health Sciences, and Business.
ECPI offers an online, Bachelor of Science in Computer and Information Science with a Major in Software Development – Web Design and Development Track. The program can be completed in just two and a half years, and prepares graduates to work in web design, web development, or as a UX Designer. Students take 28 credit hours of a core curriculum in Computer Science, then 31 credit hours in liberal arts, math and science courses, then 9 credit hours of self-integration courses, followed by 38 credit hours of software development requirements. The comprehensive program then culminates in the web development track, with sample courses including Server-Side Scripting with
ASP.NET
, Interface Design I and II (both accompanied by labs), and Web Application Development.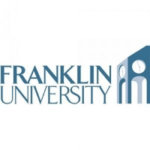 Franklin was created over 100 years ago in Columbus, Ohio. It has five campuses in Ohio and Indiana, and a massive online presence. Almost 10,000 students attend the school from all over the world. Franklin takes pride in enticing top talent to teach its classes. Students can expect professors with terminal degrees in their practice and who have executive experience in their respective fields. Franklin has four cornerstones in its educational philosophy: ensuring academic quality, providing access to educational opportunities, adapting to the needs of students and responding to changes in society, professions, and the business community. Franklin University is accredited by the Higher Learning Commission, a member of the North Central Association of Colleges and Schools, and is authorized by the Ohio Board of Regents. Franklin's Web Design program has been touted for its affordability by the Web Design Degree Center.
Franklin offers its Web Development Bachelor of Science degree in two forms, one for students who have already received a Bachelor's degree in a different discipline, and one for students who are looking for their first. There are five major areas that the curriculum covers: Web Application Development, Front End Development, Database Development, Web Design & Animation and User Experience Design. Franklin's program will prepare students to begin careers as web developers, webmasters, web programmers, web producer and more. In order to accomplish that, Franklin graduates will experience the following learning outcomes: they'll learn graphic design principles in order to create effective designs for Web pages. Students will use technical understanding to form and enact solutions to a variety of web-related problems. On top of that, you'll gain communication skills needed to explain technical details to different audiences.
19.) Independence University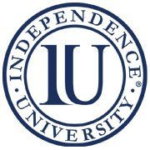 Independence University is an online, non-profit university that was established in 1978, and is headquartered in Salt Lake City, Utah. Independence University is the online branch of Stevens-Henager College, which has five campuses in Idaho and Utah. Independence University is made up of four schools, the School of Healthcare, the School of Business, the School of Technology, and the School of Graphic Arts. The four schools offer a combined 16 different online bachelor degree programs, most of which take three years to complete, which is a year faster than usual, and is considered accelerated. The School of Healthcare even offers online bachelor degree programs that can be completed in two years or less, making them some of the fastest online bachelor degree programs available.
Independence offers an online Bachelor of Science in Web Design & Development. Its next start date is 6/25/18, and it requires 36 months to complete. Topics covered include web applications, interactive presentations, mobile applications, and user interfaces through focusing on front and back-end development. The school notes that the skills it teaches are highly in demand, and lead to stable, high-[aying. Graduates are prepared to work in E-learning, web development, mobile application design, consumer electronics development, and human/computer interaction technologies. Other outcomes include building skills in entrepreneurship, graphic design, digital imaging, marketing, web programming, and much more.
20.) Full Sail University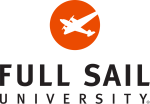 Full Sail is a private, for-profit university based in Winter Park, Florida. It was founded in 1979. Over 19,400 students attend Full Sail, which offers a 23:1 student-to-faculty ratio. The school offers Associate degrees, Bachelor's degrees, and Master's degrees in audio, film, design, computer animation, business, among other fields. The school has a large online wing, and custom-built a learning management system for their online courses. It's Macintosh-based, and uses content created by Full Sail's curriculum development team and campus-based instructors. It has been commended by Rolling Stone for its music programs, and has consistently added programming in fields like computer animation, digital media, game design, sports marketing and media, and more.
Full Sail offers an online Bachelor of Science in Web Design & Development. It can be completed in 29 months as an online program, and 20 months on Full Sail's campus. The goal of the program is to help students build, integrate and release cutting-edge websites and applications to consumers. Course highlights include Applied Design Tools and Interfaces (focused on interface creation, web usability and graphic design software), Programming for Web Applications (learning to prevent redundancy and latency in client requests or hosting server interaction), and Server-Side Languages (building knowledge of static-based web content and adding a scripting language to enhance a web application).