The Top 10 Certificates in Web Design Online
Today's online certification in Web Design is a rare breed. In our increasingly global, tech-driven economy, however, demand for that breed is rising. Data for a total of 29 web design certifications show that online certification programs are still young, with only 10 programs qualifying as fully online. But as credible and usually accredited alternatives to Web Design bootcamps—which tend to require on-site training at private companies but offer no certification—the fully online certificate program in web design will become an increasingly popular route to go, especially as university-sponsored web design programs grow, and federal funding becomes more viable for non-traditional career pathways. Web Designers trained through these certification programs are primarily concerned with learning how to create HTML pages as well as developing a foundational understanding of the concepts behind the process of creating naming conventions, index files, welcome screens, and graphical user interfaces (GUIs). They become experts of font, background styles, and style sheets, as well as adept at using tools like Adobe Dreamweaver. Online workers and job seekers who want to make a successful career in web design will find much to be gained from this Top 10 ranking, especially those who depend on factors like flexibility, affordability, and academic reputation to base their learning decisions on solid course reporting. Here's our methodology.
Check out our methodology here.
FEATURED ONLINE WEB DESIGN PROGRAMS
Full Sail University

Online

Featured Programs

>B.S. in Web Design and Development

Every organization needs an Internet presence to be competitive within their industry. Full Sail University's online Web Design & Development bachelor's degree program offers coursework that balances design and aesthetic techniques with the programming and coding that goes into creating a well-rounded site. Develop a holistic vision of web design and development, create your own websites, and build the skill set needed to start a future in this expanding field.

Liberty University

Online

The Bachelor of Fine Arts in Studio and Digital Arts will give you exposure in a variety of artistic techniques and challenge you to develop your conceptual planning, aesthetic eye, and critical thinking. It provides you a solid platform to launch into a Master of Fine Arts program. Learn from the great artists of the past and present as you seek to become a great artist in the future.
No standardized test scores or minimum professional work experience is required to apply to the program.

Full Sail University

Online

Full Sail University's online Graphic Design bachelor's degree program gives you an in-depth education for the world of branding and design. You will learn a variety of skills – from print publishing, to package design, to motion graphics and web assets. This degree program prepares you to enter the industry with the ability to meet client demands and work under hard deadlines while still producing creative results, all with the flexibility and interactivity of Full Sail's immersive online platform.
SPONSORED
1. University of Massachusetts Online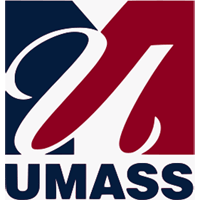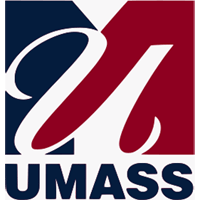 The University of Massachusetts Online is based at the University of Massachussets in the city of Lowell, which resides within the Boston Metropolitan area. A pioneering online university, UMassOnline was created in 2001 to provide an accredited distance education that would meet the learning needs and standards of local, national, and international students in the twenty-first century. UMassOnline offers over 140 degrees and certificates with greater than 1,500 online courses annually. It is especially dedicated to helping learners who already have busy working lives, whether they be full-time professionals, part-time employees, stay-at-home parents, or lifelong learners who are on the move. Graduates from any and all UMassOnline programs receive instruction from an internationally recognized faculty, access to an alumni network of 330,000 other graduates, and accountability for upholding some of the most rigorous academic standards in distance education, all of which work to place it consistently among U.S. News' Best Online Programs and guarantee great value.
UMassOnline's Certificate in Web Design is fully online and covers subjects between the disciplines of Management, Communications, Computing, Graphic Design, and more. As part and parcel of the intrinsically interdisciplinary field of Computer Science, this certification counts for 18 credit hours that can also be applied toward a bachelor's degree in CompSci. Students who pursue this program have the flexible option of going two routes: 1) the Web Design Track and 2) the Web Development Track. Students in the the Web Design Track should have a basic familiarity with HTML, while those who do not yet possess this familiarity are encouraged to take Intro to DHTML as an elective prerequisite before starting required courses. Cost per credit hour is $370, and programs can be completed in as few as 3 semesters (1.5 years) at a part-time rate. UMassOnline is accredited by the New England Association of Schools and Colleges.
Flexibility: 2
Affordability: $6,660
Reputation Rank: National #156
Composite Rank Score: 9
2. University of California, Irvine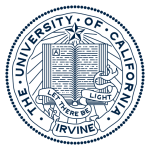 The University of California, Irvine is based in central Orange County California, which is home to a number of internationally recognized colleges and universities, UC Irvine among them. Ranking consistently among U.S. News' Top 50 National Universities, UC Irvine and its Division of Continuing Education maintain local, regional, and global constituencies. The Division of Continuing Education especially contributes to these constituencies with over 30,000 enrollees worldwide. It offers over 60 flexible certifications and specialized study programs annually, all of which are specially designed to attend the needs of busy working professionals in search of personal and career advancement. Since UC Irvine maintains a reputation as a school of innovation, its Division of Continuing Education is continually developing its online course technology, meaning it pursues only the highest quality online instruction. Students who graduate from UC Irvine's Division of Continuing Education receive access to other UC Extensions and campus amenities, such as the UCI Alumni Association, University Club, and Chancellor's Club.
UCI's Division of Continuing Education offers a fully online certificate program in Web Design and Development. As part of the Information Technologies certification program, it covers skills beyond the subject of HTML-based webpages, focusing on teaching how to create interactive, state-of-the-art, web-based applications in support of future e-business needs. Students have the option of pursuing one of two tracks, either the Web Design or Web Development Track, depending of their area of interest. The Web Design Track prepares students exclusively for careers as professional web designers, especially those who are interested in manipulating the look, layout, and organization of sites for the client-side relations. The Web Development Track prepares students exclusively for careers as professional web developers, especially those who are interested in developing and integrating website fundamentals, such as databases, coding languages, and other server-side components. Cost per course is $675, and programs can be completed in as little as one year. UC Irvine's Division of Continuing Education is accredited by the Western Association of Schools and Colleges.
Flexibility: 1
Affordability: $5,975
Reputation: National #39
Composite Rank Score: 10
3. ALISON Online Learning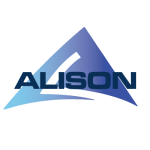 ALISON is a free, fully online, and certified learning community. Founded in Galway, Ireland in 2007, ALISON has instructed over 7 million learners from 250 countries in how to develop some of today's most in-demand workplace skills. 14 percent of its learners report they have earned a new job as a result of their training at ALISON, and it is recognized by UNESCO for its Innovation in Information and Communications Technology (ICT), as well as the World Summit for its outstanding quality and exceptional impact on education through innovation. Its free certification programs are inspired by the UN Declaration on Human Rights that "Everyone has the right to education," and the vision that someday "Education shall be free." It was founded on the principle that we live in a world where everyone is connected, and anyone can be trained and tested on any subject, at any time, anywhere.
ALISON's fully online program in Web Design offers a Diploma, which certifies that its graduates have created their own websites. Nearly 200,000 students have taken the course and rated it at 4 stars out of 5. The course is aimed at both beginner and intermediate web designers who wish to learn what it takes to become adept web developers. Topics covered include essential tircks and tools of the trade, such as HTML, CSS, and Adobe Dreamweaver. It also examines the oft-looked-over practical step of choosing a memorable domain name and hosting account. To receive the end-of-course diploma, students must complete all coursework, earn an 80% or higher on each of their course assessments, and purchase their diploma through ALISON's account page. The course takes approximately 10-15 hours of intensive work to complete, and inasmuch, can be completed in as little as 2 days, or a weekend. Students can expect to gain a comprehensive understanding of naming conventions, index files, welcome screens, and graphical user interfaces.
Flexibility: 1
Affordability: $0
Reputation: Unranked
Composite Rank Score: 13
4. Fleming College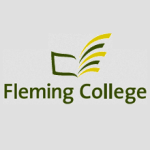 Fleming College is a school for applied arts and sciences based in Ontario, Canada's Peterborough. Fleming College's Continuing Education department offers over 900 individual online courses, as well as a number of certifications and specializations, all of which have been developed in partnership with local agencies, businesses, and professional associations. A study of Key Performance Indicators showed as recently as 2016 that approximately 85 percent of graduates from Fleming's programs gained employment within 6 months of graduation, while student satisfaction remained strong at approximately 78 percent. Its Continuing Education initiative is designed specially to help students develop new skills they can use on the job market, while also connecting them with prospective employers in their chosen area of expertise. Funding may be available to employers through the Canada-Ontario Job Grant, which provides financial support to businesses who wish to purchase training for new or current employees.
Fleming's Certificate in Web Site Design is fully online and designed to bring students up to speed with specialized programming courses that teach server-side web development. Using skills gained in these courses, students ultimately create dynamic web pages via PHP and install the Apache web server along with the MySQL database server. Although intermediate knowledge and experience with HTML is required to ultimately gain these skills necessary to complete this final class, Fleming ensures its students have those foundations with mandatory classes in Intermediate and Introductory HTML. In addition to these three mandatory classes, Fleming asks its students to take three electives, which can include workshops in Adobe Illustrator, Photoshop, and Dreamweaver or Flash, JavaScript, and Web Usability. It also offers elective courses in Intro to E-Business, MySQL Databases, and Programming in C. The six-course track is designed to be completed at the learner's own part-time pace and costs $378 per course.
Flexibility: 1
Affordability: $2,266
Reputation: Unranked
Composite Rank Score: 14
5. Sessions College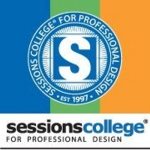 Sessions College is a fully online college that exclusively deals in arts education. Founded in 1997, Sessions offers both degree and certification programs catered to students of the visual arts, of which it considers web development par for the course in terms of its arts curriculum. Sessions has won awards for programs including its Associate of Occupational Studies (AOS) and both its degree programs and certificate programs in Graphic Design, Web Design, Digital Media, Illustration, and Advertising Design, among others. It distinguishes itself from other full online certification programs by providing one-on-one feedback on projects and assessments, which help its students prepare for the job market. Additionally, Sessions is nationally accredited by the Distance Education Accrediting Commission (DEAC), regionally accredited at the certificate level by The Middle States Commission on Secondary Schools, and licensed by the Arizona Board for Private Postsecondary Education.
Sessions' Web Design Professional Certificate is fully online and enrolls on a monthly basis. Its curriculum focuses on providing students with the software skills, design knowledge, and professional portfolio necessary to start a career and compete effectively in the burgeoning field of web development. To attain these goals, students learn the fundamentals of visual design, Adobe Photoshop, and Dreamweaver. They also master the basics of standard programming languages such as HTML, CSS, and JavaScript. By course completion, students' professional portfolios contain multiple published web sites, which are intended to showcase their creators' aptitude for front-end visuals and eye for client-side design. Engineered for quick turnaround and career acceleration, Sessions' Web Design certification can be completed in as few as 6 months or as many as 12 months, all at a rate of approximately $428 per course. Payment plans are also available, and customization is permitted for students who already have some design experience.
Flexibility: 1
Affordability: $2,999
Reputation: Unranked
Composite Rank Score: 15
6. Academy of Art University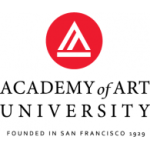 Academy of Art University is an avant-garde arts school based in San Francisco. Founded in 1929, it began offering an innovative online arts school in 2002. The art school's diverse student body represents 112 countries, is the first to have been invited to showcase student work at New York Fashion Week biannually, and is the alumni body of numerous notable alumni, including Jason Sperling, Chris Milk, and Cristina Palomo Nelson. Its online program has helped thousands of art students attain their professional and creative goals, at both full- and part-time pace. The online program offers 108 degrees that can be completed fully or partially online, including but not limited to MFAs in Advertising, Costume Design, Fashion, Fine Art, Game Development, Landscape Architecture, and Web Design. Academy of Art University is accredited by the National Association for Schools of Art and Design (NASAD) for all its art academies, the WASC Senior College and University Commission (WSCUC) for its online programs, and a number of other accrediting institutions for some of its more specialized arts programs.
The School of Web Design and New Media is engineered to prepare students to work on the cutting edge of experiential design. Its curriculum deploys an integrated approach to design learning that is intended to be comprehensive and is based on the four fundamentals of design thinking, visual communication, technology, and user experience. Graduates exit the program as strategic thinkers, creators, and technologists who are positioned not only to start new and lucrative careers in the burgeoning industry of user experience design, but to lead innovation in the field of design globally. The program offers fully online degrees for those who are seeking AAs, BFAs, MFAs, or individual classes in Web Design & New Media. Specializations are offered in usability practices and experience design. Although degrees are designed to be completed in multiple years, classes are offered on an individual basis and can be awarded for completion. Individual classes are offered at a rate of $875 per class for the undergraduate level and $982 per class for the Graduate & Art Teaching Credential.
For more information about our graduation rates, the median debt of students who completed the program, and other important information, please visit our website.
Flexibility: 1
Affordability: $873 (per undergraduate credit, $982 (per graduate credit)
Reputation: Unranked
Composite Rank Score: 15
7. Champlain College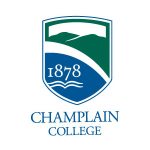 Champlain College is a small private college located in Vermont. Hosting satellite campuses in both Canada and Ireland, Champlain maintains an international living and learning community that endorses a career-driven approach to higher education, which focuses on preparing students for professional life from semester one. Innovative in these respects, Champlain College is reputed by U.S. News and World Report as the #1 Most Innovative School of 2016, as well as the #14 Best School of its Region for that same year. It offers a total of 30 undergraduate and graduate degrees as fully online programs. 16 of these are undergraduate degrees, while 14 are graduate degrees. Champlain College is accredited by several accrediting bodies, including the New England Association of Schools and Colleges (NEASC), as well as the Joint Review Commission on Education in Radiologic Technology (JRCERT), which is the only agency recognized by the U.S. Department of Education for accrediting both traditional and distance educational programs in radiology.
Champlain's Web Design Certificate is engineered to help students learn the skills necessary to design a website's visual aspects, including but not limited to layouts and graphics. On a foundational and theoretical level, students learn the basics of aesthetic appeal and its connection to psychological affect, which work together to direct users along certain information pathways. By putting these theories to practice through the use of popular image-editing softwares and interactive technology, Champlain students also gain a crucial understanding of the relationship between web technologies and information presentation. Students also practice providing balanced web analyses that account for the technical prowess and eye-for-design that go into creating a website that pleases the user. The entire program consists of 5 courses: Designing Digital Images for the Web, Web Development, Writing for the Web, Website Design, and Web Usability and Design. Each of these counts for three credit hours and add up to a total 15 credit hours needed to complete the certificate. These 15 credit hours can be completed at the student's own pace and at a rate of $1,923 per course.
Flexibility: 1
Affordability: $9,615
Reputation: Regional #14
Composite Rank Score: 17
8. University of Denver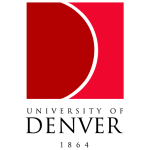 The University of Denver is one of the country's first private universities. Founded in 1864 only years after the city of Denver itself was established, it is home to over 11,500 students who represent 84 countries. Its offers over 100 undergraduate programs of study and over 200 graduate and professional programs of study. The University of Denver's institutional philosophy is grounded in a collaborative, experiential learning model in which students are encouraged to work closely with faculty, peers, and other members of their local communities to craft their projects, conduct their research, and perform their fieldwork. No matter where they are, students are encouraged to learn by doing and by reaching across the traditional academic disciplines to come up with new, innovative ways of learning. The University of Denver's National Center for Professional Development maintains the highest level of accreditation offered accredited by The Higher Learning Commission of the North Central Association of Colleges and Schools.
The Web Design and Development Certification program asks students to move beyond first-generation HTML-based web pages to learn how to craft interactive, web-based applications that meet current demand for such projects. Learners gain skills and experience in applying the principles of UX design, creating client-side and server-side solutions to problems involving information architecture, and assessing how web design meets web development. Required classes comprise two-thirds of the program and include Web Enabled Information Systems, Website Design and Management (Introductory and Advanced), as well as Usability Design for Websites. Elective comprise the remaining third of the program and include 20 options. Upon program completion, students should feel prepared to enter the job market as prospective webmaster, web designers, web programmers, and web developers or architects as they gain experience and understanding on both the client-side and server-side of websites and some mobile applications. The certificate can be completed part-time at a rate of approximately $2,153 per course.
Flexibility: 1
Affordability: $15,072
Reputation: National #86
Composite Rank Score: 17
9. Webster University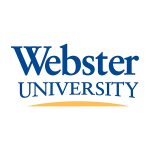 Webster University is a global university with locations in Switzerland, Austria, Greece, the Netherlands, Thailand, China, Ghana, and 60 locales in North America. Based outside of St. Louis, Missouri, Webster is also a top-tier research university that prizes giving personal attention to each of its 22,000 students worldwide, including 5,000 online students. As it welcomes learners from all walks of life to take part in a globalized curriculum, diversity and inclusion are its two core values, and it takes pride in exposing all of its learners to an international network of fellow students and professionals across four continents. All of Webster's locations support five schools and colleges. These are the College of Arts & Sciences, Business & Technology, Communications, Education, and Fine Arts. For all of these colleges, Webster's mission is simple and bold: to prepare students around the world for global citizenship with high-quality and transformative learning experiences. It is accredited by the prestigious Higher Learning Commission.
Webster's fully online certificate in Website Design is offered by the Walker School of Business & Technology/Math & Computer Science Department. Its curriculum is engineered to provide students with the skills necessary to design websites that are both visually attractive and that enhance human-computer interaction. Course content emphasizes the foundations of attractive design and instructs students in trusted techniques for using graphics on every kind of website. Students are encouraged to use their creative and artistic talents to craft pages that are not merely unique and pleasant to use, but that also make use of effective textual and graphic mechanics for linking and navigation. Required courses include Introduction to Web Programming, Web Scripting, Usability, Design Principles I & II, Designing with Style Sheets, and Advanced Web Programming. If learners can demonstrate proficiency in HTML, other courses may be substituted in lieu of some of the required courses, including Web Animation, Web Editors, Mobile Web Design, and Web Technology Principles. The certificate can be completed part-time at a rate of approximately $2,055 per course.
Flexibility: 1
Affordability: $14,385
Reputation: Regional #26
Composite Rank Score: 20
10. Lone Star College System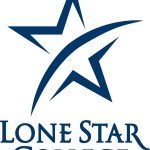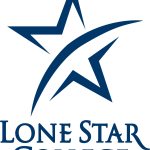 Lone Star College is the largest institution of higher education in the Houston Metro Area, as well as one of the fastest-growing community colleges in the United States. Founded in 1972, it provides greater than 180 programs of study and an annual economic impact of $3.1 billion for its 95,000 students. With flexibility as huge part of its mission, Lone Star College completely understands the need for a work-life-family balance, offering many of its programs online and at cheaper rates than comparable state institutions in Texas. Lone Star College also maintains a diverse student body with a greater Hispanic population than non-Hispanic White population and 60% of its student body as women. Although it is locally focuses, Lone Star College also maintains global connections and recognition for high-achieving graduates and professionals in the international working world. It is accredited by the Commission on Colleges of the Southern Association of Colleges and Schools to offer degrees and certificates.
Lone Star College's Web Design Certificate is a Workforce Education Certificate designed to prepare students for occupational employment as web designers. The certificate is offered as a program through the Arts, Audio/Visual Technology & Communication Department, which focuses on training students in the art of visual communication through graphic and web design. Engineered specially to provide students with the skills and expertise necessary to start careers in commercial art and design, the program focuses on instructing students how to practice 3D animation, multimedia development, and video post-production. Students can use these skills to market themselves in industries as wide and diverse as advertising, education, entertainment, government, and medical professional fields, among many others. The certificate program offers specializations in graphic design, motion graphics, video and post-production, multimedia design, and 3D animation. Designed to be completed in 2-3 semesters depending on prior experience, Lone Star College's Web Design Certificate are offered at a rate of $750 per course.
Flexibility: 1
Affordability: $11,250
Reputation: Unranked
Composite Rank Score: 20
---
Methodology:
Flexibility (1/3): A rating between 1 and 3 depending on whether or not a program has fully online offerings (1) specialization tracks (2) and options for accelerated time-to-completion (3). Ranked so that the higher the rating, the higher the institution places in relation to the others.
Affordability (1/3): The total cost of certification. Ranked so that the lower the cost, the higher the institution places in relation to others.
Reputation (1/3): The rank of a certification's parent institution according to U.S. News. Ranked again according to a program's place in relation to others. Institutions unaffiliated with universities are unranked by U.S. News and take the lowest rank common rank.
Composite Rank Score (3/3): The total of all ranks above added together. The lower this number, the higher the certification program ranks overall. .