Coder bootcamps with a focus in UX Design are in high demand in our new economy. Datasets from coding bootcamp resource center, CourseReport, place UX Design as the fifth most popular career track currently available, while over one-third of its twenty highest-rated bootcamps offer specializations in UX Design. That makes the field of User Experience and User Interface web design one of the most popular areas of expertise in web development today. UX Designers, Engineers, and Researchers are primarily concerned with creating what we call "user-friendly" layouts that allow site navigation and interaction to feel seamless. They are experts of elegant design and usability, interweaving the logical flow and emotional experience of a site while simultaneously testing to improve them for everyone who finds themselves on one of their pages. Online workers and job seekers who want to make a successful career in web design will find much to be gained from this Top 20 ranking, especially those who depend on trusted consumer indexes like ratings, reviews, and program accessibility to base their user decision on a solid course reporting methodology. Here's ours.To take a look at our methodology click here
1. Thinkful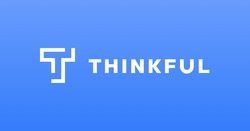 Thinkful is one of the best-attended and top-rated online code schools on the market. It performs consistently and exceptionally well among its online competitors, being one of the first (and only) to offer a job guarantee in addition to five fully online programs that correspond to web development's five most popular focus areas, including UX Design. Known for its structured, self-driven curriculum that provides one-on-one mentorship as well as student interaction, Thinkful's popular Career Path track offers customizable curricula and career guidance that prepare graduates to navigate the job market with practice interviews. All this preparation earns jobs for the vast majority of Thinkful's students (i.e., 92%) within six months of graduation and allows them to reap the benefits of an average 106% salary increase. Paying the price of $14,000 for full-time enrollment and 4-month completion (or $9,000 for part-time enrollment and 6-month completion) not only earns students access to Thinkful's world-class software training program and a job guarantee, but also lifetime access to its proven curriculum.
Featured Programs
UX Design students can expect to gain plenty from Thinkful's customizable curricula. The Career Path track permits students to designate a concentration in User Experience and train exclusively for careers in web design. In addition to a job, the Career Path curriculum guarantees that students will complete a number of projects that they can add to their portfolios while working with mentors who possess at least 10 years of experience on average. If prospective designers don't want to enroll full or part-time, Thinkful also offers skill-mastery classes in UX Design at a rate of $300 per month, each of which includes mentorships, a 5-project completion plan, and a minimum 2-month commitment. Because many companies are adding UX designers to their upper management rosters to account for user experience when making major product decisions, all of Thinkful's options for UX Design have high earning potential. So whether students just want to get their feet wet or dive in headfirst, Thinkful will guarantee they become masters of User Experience and go on to have successful careers as web designers.
Location: Online
Average Review: 4.5
Number of Reviews: 115
Composite Score: 96.3
2. Bloc
Bloc is the largest online coding bootcamp on the market to incorporate one-on-one mentorship with an apprenticeship approach. Tailoring its curricula to the individual learner, Bloc is highly flexible, allowing students to enroll full-time, part-time, or one class at a time in all of its fully online programs. Its project-based curriculum guarantees that students will exit the program with a wide-ranging portfolio, and its track programs include specializations in Software Engineering, Junior Web Development, and Web Design, in addition to job preparation materials and access to Bloc's reputable Placement Network. Using this network, graduates may enter the job market whenever they're ready, and Bloc encourages its students throughout their program to work closely with its Career Support team, which helps students navigate the job market and gain exposure to Bloc's Employer Network before placing at a company via the Placement Network. No prior development experience is required to enroll at Bloc, although a strong sense of self and personal motivation will go a long way to ensure student success.
Bloc's Designer program is built on a strong foundation of UX fundamentals such as logo design, front-end code, and user testing. Its first phase is entirely dedicated to learning and applying these basics to creating an app for iOS and Android platforms to be included in a final portfolio. The second phase of Bloc's Designer program is dedicated to learning the ins and outs of front-end development, which culminates in a final project where students build their own version of Spotify by combining design languages JQuery, JavaScript, HTML, and CSS. All told, students can complete between 4-6 projects in Bloc's Designer program, depending on their level of investment. Bloc's Designer program costs $9,800, which pays for one-on-one mentorship throughout the entire program, a project-oriented curriculum that is tailored to each student's needs, as well as access to Bloc's three job networks (i.e, Career Support, Employer Network, and the Placement Network). To help students meet these expenses, the program offers payment plans and scholarships based on diversity and merit. Being flexible, Bloc also offers a UX & UI Fundamentals course that includes one-on-one mentorship, can be completed in 16 or 32 weeks, and is designed to enhance the careers of students who already have them as opposed to help students start entirely new ones.
Location: Online
Average Review: 4.5
Number of Reviews: 103
Composite Score: 92.8
3. DevMountain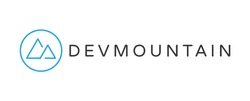 DevMountain is a brick-and-mortar coding bootcamp with locations in Dallas, Salt Lake City, and Provo. It offers an after-hours program for those who work full-time in addition to an immersive 12-week coding bootcamp for learners who want to dive in headfirst. This level of flexibility allows DevMountain students to come and go with relative ease, making code school fit their schedule instead of the other way round. DevMountain employs an expert faculty who love what they do and whose goal it is to empower programmers and entrepreneurs via hands-on, experiential learning models that include flipped classroom techniques and one-on-one mentorship opportunities. Its curriculum covers full-stack development from front to back, and it includes focused training in JavaScript throughout this immersive stack program. It also offers intensive focus tracks in mobile development and UX/UI, the latter of which includes training in the best and latest practices in prototyping, research, and visual and motion design.
Offered as an After Hours program in Provo, DevMountain's UX Design program is perfect for learners who work full-time, live nearby, and want a jump on their tech career. The program is designed to be completed in 16 weeks and includes mentoring from specialists in design, web development, and project management. The curriculum includes a substantial foundation in UX research that teaches learners how to perform competitive research, user interviews, user journey mapping, and usability testing. This is followed by a framework in prototyping that teaches the the basics of using modeling tools to make and suggest design improvements. Students spend the remainder of the program developing skills in (and learning the principles behind) the technology of information architecture, visual design, and motion design. The bootcamp concludes with career coaching from DevMountain's mentors, who provide advice on how to interview, tailor a resume, and cultivate a portfolio before going on the job market. This 16-week comprehensive theory- and practice-based curriculum costs $4,500 (with payment plans) for a total of 288 hours of coursework; and for learners who want brick-and-mortar, DevMountain's UX Design course is a perfect route to enhance their career.
Location: Dallas, TX; Provo, UT; Salt Lake City, UT
Average Review: 4.6
Number of Reviews: 92
Composite Score: 87.0
4. Startup Institute

Startup Institute is a brick-and-mortar coding bootcamp with locations in Boston, New York City, and Chicago. It offers four full-time tracks in Web Design, Web Development, Digital Marketing, and Sales and Account Management, as well as a series of part-time classes in Ruby, Web Design, Digital Marketing, and JavaScript that meet one night a week. Startup Institute's full-time program provides 1-4 weeks of preparation (depending on skill level at enrollment), 8 weeks of immersive and hands-on experience in a chosen track, as well as 2 months of career counseling. Students in their respective tracks for the full-time program work together on group projects, which are designed to encourage the development of professional relationships in the workplace. Because Startup Institute's curriculum uses on an apprenticeship model, all instructors are entrepreneurs who looking to hire graduates as they teach using real projects to demonstrate how their companies actually operate. Having graduated over 1300 alumni who work at over 500 companies worldwide, Startup Institute has a proven track record for job placement and an alumni network that is highly active.
Startup Institute offers both full- and part-time Web Design programs. Both are built on a foundation of learning the product development life cycle and are intended to prepare students for "real-life challenges" that will help them "take a project from concept to launch." Its curriculum is based on a solid foundation of practicing relevant coding languages HTML, CSS, JavaScript, and JQuery, as well as learning some of the theory behind the best and latest practices used for developing responsive design, conducting user testing, and presenting a portfolio. The ultimate goal of the curriculum is to train students in user experience, front-end development, and interface design with an emphasis on learning user-centered principles, all of which is achieved through hands-on experience with local designers. All locations offer both full- and part-time programs at a rate of $9,500 for the full-time course (with 3 payment plans to choose from) and $1000 per part-time class. The full-time program is designed to be completed in just under six weeks, while the part-time program is designed to be completed in seven weeks. Having placed consistently inside the Top 5 according to multiple coding bootcamp rankings (including ours), Startup Institute will undoubtedly jumpstart a career in Web Design for whomever can attend one of its locations.
Location: Boston, MA; New York City, NY; Chicago, IL
Average Review: 4.8
Number of Reviews: 53
Composite Score: 77.0
5. Skillcrush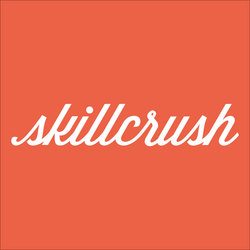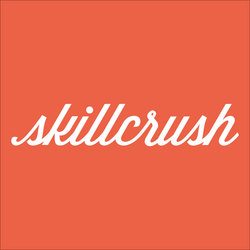 Skillcrush is a fully online coding bootcamp that began as an initiative to kickstart coding careers for women and minorities so that omputer programming would become a more diverse profession. A standout organization, Skillcrush offers "Career Blueprints" instead of traditionally branded full- and part-time classes. These blueprints provide immersive, 12-week, and open online courses in either Web Design or Web Development that feature office hours and access to classmates so as to provide a structured learning environment. Neither Career Blueprint requires any programming experience, and graduates from both learning pathways can expect to learn HTML, CSS, and JavaScript, while Web Design learners will have an added focus in UX Design and Web Development learners will have an added focus in Ruby. Additionally, Skillcrush offers a free 10-day bootcamp for those who want to get their feet wet with the law, lingo, and skills that both developers and designers need to jumpstart their careers.
Skillcrush offers several Career Blueprints that fall under the umbrella of UX Design. The first of these is the Visual Designer Blueprint, which instructs learners how to create digital projects such as logos, icons, and virtual mockups, as well as how to practice the principles of typography, color theory, and layouts. The second of these is a the Web Designer Blueprint, which instructs learners how to design and build their own websites, how to use Photoshop for web design, as well as how to land clients. The final of these is the Mobile Web Designer Blueprint, which instructs learners how to design and code user-responsive websites, how to master a "mobile first" approach to design, as well as how to understand advanced mobile functionality and the evolution of industry standards. All of these tracks promise to help their learners along career paths toward taking on more responsibility and earning higher salaries in the field of User Experience. Through their structured programs, Skillcrush has helped a number of women (and men!) of all ages start a new and fulfilling venture in web design. All Blueprints cost only $399 to complete.
Location: Online
Average Review: 4.3
Number of Reviews: 46
Composite Score: 75.0
6. Designlab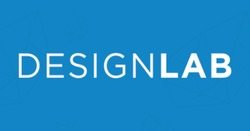 Designlab is a fully online coding bootcamp that specializes in teaching UX/UI Design and UX/UI Design only. It is one of only a handful of schools that focus solely on design and offer only part-time classes. These classes consist mostly of projects that students complete with one-on-one mentors who are expert web designers. Designlab's mentor community is comprised primarily of working professionals from companies such as Twitter, Airbnb, Dropbox, and others like them. Being flexible, Designlab's classes are self-paced, allowing for the busy learner to fit its program into their busy schedule, rather than the other way around. Its curriculum is particularly suited to those who already have careers as web developers, product managers, or those who already have some working knowledge of SaaS products. However, its UX Academy is engineered specifically to help newcomers break into the field of User Experience and start careers in UX design.
As a code school that exclusively teaches UX design, Designlab's UX curriculum is built on tiered classes that are meant to be taken in succession and correspond to varying levels of difficulty. These classes begin with Foundational Courses in color theory, typography, layout, and branding, and they conclude with User Experience Courses in UX Research and Strategy, Interaction Design, and Prototyping & Testing. At any juncture, students may enroll in Designlab's UX Academy: a new and comprehensive bootcamp which is engineered to help students become full-fledged web designers capable of starting their own careers in the field of User Experience. UX Academy's learning pathway focuses on skill training and culminates in the completion of at least 3 projects that students include in their portfolios to showcase on the job market. Individual classes cost $299 to enroll. For information about the cost of enrollment in Designlab's UX Academy, contact hello@trydesignlab.com.
Location: Online
Average Review: 5.0
Number of Reviews: 28
Composite Score: 74.4
7. CareerFoundry

CareerFoundry is a fully online coding bootcamp that is known for being one of the largest code schools to offer a job guarantee. Founded in 2013, it is also one of the oldest of its kind, designed specifically with the end-goal of helping its students create new career paths. During its six-month program, students work online with expert mentors who train students expressly to become employable designers and developers by the end of the program of their choosing. CareerFoundry offers focus tracks in Web Development, UX Design, and UI Design, each of which has its own curriculum. Learners who take the Web Development course will learn HTML, CSS, JavaScript, JQuery, Bootstrap, Ruby, and Rails, as well as leave the program with an online portfolio that includes a web app of their design and creation. Students who take either the UX or UI Design course will graduate with portfolios as well and job prospects to boot. Each program costs $2,999 to enroll and is intended to be completed in 6 months.
Career Foundry stands out among its competitors for offering both a UX and a UI program, while most programs only offer one such focus track. It is wise to make such a distinction, as an emphasis in one of the two areas can lead to slightly different careers despite being in the same field of User Experience. CareerFoundry's UX Designer program is engineered specially web design newcomers who are in search of a career upgrade, whereas its UI program is engineered specially for non-web designers who are looking to start a new career entirely. The UX Design program includes over 60 practical exercises while the UI includes over 50, but graduates from both programs can expect to emerge with portfolios that not only make them job-ready, but that guarantee their placement at a job within 6 months of graduation, or they will receive a 100% tuition refund. CareerFoundry can insure students' employability with a promise like this because its mentors work intensively with all learners to ensure they have what it takes to make a career in User Experience-based web design.
Location: Online
Average Review: 4.3
Number of Reviews: 43
Composite Score: 74.1
8. BrainStation

BrainStation is a brick-and-mortar coding bootcamp with locations in Toronto, Ottowa, and Vancouver, as well as New York City and San Jose, Costa Rica. Founded in Toronto in 2012, it is one of the world's premier coding bootcamps to provide locations in multiple countries. BrainStation offers an immersive 10-week program in web development, as well as 10-week part-time courses in web development, product management, marketing, and design. Its approach to coding education combines a face-to-face module with online content and a curriculum that caters to each student. BrainStation's Toronto location recently opened an innovation and entrepreneurship hub in the downtown area, featuring classrooms, an open learning space, and its own cafe. Such a space also provides ample room for professionalization in the form of job opportunities that can literally walk off the street in the way of potential employers who are also industry leaders.
BrainStation's UX Design Course is engineered to be completed in 10 weeks at a part-time pace that requires about 3 hours of class time per week plus self-guided learning online. Industry leaders teach classes with a hands-on, skills-based approach that is geared toward the production of projects rather than theoretical testing. BrainStation's low student-to-faculty ratio ensures that learners receives one-on-one mentorship as they conduct user research, develop user personas, as well as study information architecture, prototyping, design strategy, and wireframing. The UX Design program's industry-leading instructors have come from such illustrious institutions as Deloitte, Shopify, Twitter, Microsoft, and Hootsuite, and its UX Design course costs $2,200 to enroll; although it currently offers two financing options and early bird price of $1,900 for enrollment in the Fall of 2016. Newcomers to the field of User Design can expect to gain much from BrainStation's dedication to creating compelling digital experiences, as their final portfolio of sketches, maps, and stories are bound to boost any career in web design.
Location: Toronto, Canada; Ottowa, Canada; Vancouver, Canada, New York City, NY; San Jose, CA
Average Review: 4.4
Number of Reviews: 26
Composite Score: 69.8
9. New York Code + Design Academy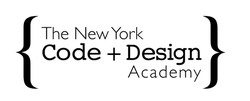 New York Code + Design is a brick-and-mortar coding bootcamp with locations throughout the state of New York, including New York City, Philadelphia, Westchester, East Hampton, Syracuse, and Amsterdam. The code school's "learning by doing" method ensures that students receive a hands-on, experiential learning experience through intensive work on projects with both peers and instructors. The amount of time it takes to complete one of NYCDA's full-time courses varies. The Web Development Intensive course is engineered to be completed in 12 weeks, while two Summer Code Camps are engineered to be completed in 4 weeks and 2 weeks, respectively. NYCDA's part-time courses are among its most popular options and can be completed in various week-lengths as well, with Intensive Web Development taking 24 weeks and Web Development 100 taking 16 weeks, while Front-End, iOS, Angular, Ruby, and UX/UI are designed to take 8 weeks at a part-time pace. Except for courses in Web Development, most part-time options cost $2,250 to enroll, including UX/UI Design. NYCDA also offers multiple Payment Plans and Financing Options, including pro-rating and full refunds.
NYCDA's program for User Interface & User Experience Design is based on teaching the fundamentals of "smart, functional design" along with learning the "necessary tools to optimize a user's experience." Its curriculum includes building a portfolio of projects complete with wireframes, user personas, prototypes, and usability test results. The primary skills and technologies it prepares students to use are Sketch, Interaction Design, Information Architecture, and User Scenarios. Over the course of its 8 weeks, learners build on an introduction to user behavior by conducting research on that behavior, setting business goals as a result of that research in order to better meet user needs, creating a solution, modeling that solution, applying that solution, and then developing the solution into a final product that can be tested and refined. This way, the trajectory of the course follows the cycle of product development, and graduates of the program can exit the program knowing the process to follow in order to carry on with a new career.
Location: New York City, NY; Philadelphia, PA; Westchester, NY; East Hampton, NY; Syracuse, NY; Amsterdam, NY
Average Review: 5.0
Number of Reviews: 11
Composite Score: 69.4
10. The Iron Yard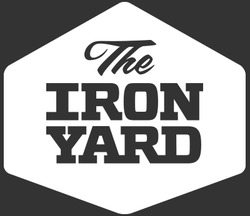 The Iron Yard is a brick-and-mortar coding bootcamp with 19 locations distrubuted across the United States and one in the United Kingdom. It is known by and has been featured in such publications as The Atlantic, TechCrunch, and the Wall Street Journal for its bootcamp programs, which include a 12-week, immersive code school with career support in addition to a free, one-night crash course in computer programming. The 12-week code school option is full-time and offers five career tracks, including Back- and Front-End Engineering, Mobile Engineering, Data Science, and Interface Design. The Iron Yard partners with a large number of prestigious companies around the world to help its graduates get jobs after program completion. These partners include (but are not limited to) IBM Design, Microsoft, GitHub, Amazon, and Coca Cola Enterprises. All graduates are encouraged to take advantage of these partnerships, as successful careers in Web Design often await them at these ever-growing companies. All of The Iron Yard's immersive courses cost $13,900 to enroll, a pricetag that comes with multiple financing options, including its unique offer through Climb Credit.
Over the course of three months, The Iron Yard's User Interface Design curriculum covers a veritable mountain of material. This curriculum includes foundations in the concept of design, user experience, and code writing. It also includes the application of the concepts in the service of building portfolio projects from scratch. As a stand alone (and standout) program, the Iron Yard's User Interface Design course one-ups its competitors by striking a careful balance between theory and practice, as its expert instructors teach not only how to act and write like a designer, but how to think like one. The purpose of this added emphasis in design theory is to prepare Iron Yard students to adapt to the constantly changing profession of Web Design, so they don't just learn a few skills and languages that go obsolete in a year. Although this makes The Iron Yard's design program a smidge more challenging than comparable programs, it also makes its graduates all that much more valued on the job market. That is, because of its tough-love curriculum, all of the Iron Yard's graduates who can attend one of its various locations and break on through to the other side are virtually guaranteed a new (and enhanced) career.
Location: Greenville, SC; Atlanta, GA; Nashville, TN; Washington, D.C; Indianapolis, IN; Las Vegas, NV; Charleston, SC; Columbia, SC; Durham, NC; Houston, TX; Charlotte, NC; Raleigh, NC; Detroit, MI; Minneapolis, MN; Dallas, TX; San Antonio, TX; Austin, TX; Salt Lake City, UT; Cincinnati, OH; Denver, CO
Average Review: 3.5
Number of Reviews: 40
Composite Score: 67.9
11. General Assembly

General Assembly is both a brick-and-mortar and fully online coding bootcamp with locations across the globe, including Australia, China, the United Kingdom, and the United States. It maintains a the widest breadth of different course offerings, covering all 8 available focus areas. General Assembly permits its learners to enroll in either full-time immersive or part-time flexible classes, as well as mentor-led online circuits that allow enrollees to acquire more foundational skills. Having partnerships with several global companies, General Assembly asks web design companies to play an active role in the course and career development of their students. This arrangement also ensures that students are provided with ample job prospects after graduation, as many of GA's partner companies look to it before hiring their employees. General Assembly also ensures that it students do not break the bank while investing in their new careers, as many of its partner companies offer fund its students on the condition that they work for the company afterwards. In other words, students who earn funding through one of these partnerships are essentially guaranteed a job.
General Assembly offers several avenues to become a User Experience Designer. The most flexible of these is the online option, which allows students to work at their own pace to master user research and testing, wireframing and prototyping, portfolio presentation, and usability. The online option also guarantees one-on-one work with a personal mentor, engaging online coursework, and a final project that can be added to a professional portfolio to showcase on the job market. It's pricetag is $850. GA also offers a par-time, onsite version of the same User Experience Design curriculum that differs only slightly in its emphasis on developing professional working relationships by working on group projects and sharing analysis of user behavior not just with their mentor but a cohort of peers. Its pricetag is $4,000. GA's full-time, onsite, and immersive User Experience Design curriculum builds on the part-time curriculum with an emphasis on job acquisition for those who want to start careers as junior UX Designers. Its pricetag is $11,500. No matter which route prospective learners choose, General Assembly will help them become fantastic web designers.
Location: Online; Sydney, Australia; Los Angeles, CA; Boston, MA; New York City, NY; San Fracisco, CA; Hong Kong, China; London, UK; Washington, D.C.; Seattle, WA; Atlanta, GA; Singapore; Melbourne, Australia; Chicago, IL; Denver, CO
Average Review: 3.6
Number of Reviews: 32
Composite Score: 66.3
12. Sabio.la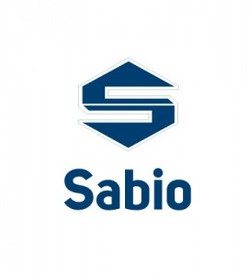 Sabio.la is a brick-and-mortar coding bootcamp headquartered in Los Angeles with satellite locations in surrounding Orange Country. It offers focus tracks in six out of the eight available specializations, all at a full-time pace, which can be completed in 6-12 weeks depending on track chosen and relevant experience. Sabio.la's curriculum is designed explicitly to prepare students for entry-level developer jobs. It includes four weeks of on-board support for the purpose of professionalization in addition to guidance led by instructors on how to land a job and access to an extended mentorship and professional development for five years. As one of Los Angeles's first coding bootcamps, applicants need no prior experience in computer programming; however, those who do have prior experience may be placed on a faster track than others. Total program cost is $14,450, which includes multiple financing options, and that price is well worth it, as 87% of Sabio's graduates go on to pursue full-time careers as web designers and developers.
While Sabio's career tracks do not yet offer a specialization in UX Design, its immersive Full-Stack program has an explicit emphasis on Design. That is, creating user-responsive design the key component of its primary goal to turn out developers that excel in developing desktop and mobile applications for clients. With the client always being the Sabio.la's focus, User Experience is always at the forefront of their curriculum. Indeed, students who complete the Sabio.la's program will leave having designed an entire web application, mobile application, API, and back-end database, all with the user in mind. These projects culminate in a final portfolio that learners can use to start their own career as any kind of software developer they desire, since they will have developed skills in all arenas. The bootcamp's extended 5-year mentorship program ultimately ensures that those who want to focus exclusively in UX Design will engineer a program tailored to producing exactly that kind of career.
Location: Los Angeles, CA and Orange County, CA
Average Review: 4.8
Number of Reviews: 45
Composite Score: 64.7
13. Springboard

Springboard is a fully online coding bootcamp known for its emphasis on data science and UX Design. It offers two comprehensive programs that correspond to each of these emphases. Its Data Science option comes in both full-time intensive and part-time flexible formats, while its UX Design option is offered as a part-time, one-class-at-a-time, flexible option. Industry experts and professionals teach all of Springboard's classes, and students learn the basics of probability and statistics with the goal of being able to perform analysis and produce research that culminate in a capstone project. These same industry experts and professionals also serve as students' one-on-one mentors who tailor feedback to the individual student. Springboard's program is engineered for newcomers, so it requires no previous experience in computer programming to enroll. Enrollment costs vary per course and are offered at a monthly rate of $499 for classes in Data Science and $399 for classes in UX Design.
The UX Design learning pathway is engineered to be completed in a little more than 130 hours, which can be completed on a part-time basis in about 6.5 weeks, or a little over a month. Its unique curriculum follows a logical sequence that begins with instruction in design research methods and user-centered design techniques, which proceeds to learning new methods of interviewing users in real-world situations, creating user personas based on these interviews, and delivering user reports that UX designers are expected to produce. The curriculum does not cover specific tools, but it provides enough training in technique, method, and best practices to prepare its learners to start new careers as UX researchers or consultants. And with the field of User Experience growing as rapidly as it is (by estimates of 70 percent, according to one study cited by Springboard), adaptable UX researchers are bound to be in high demand, especially as UX designers continue learning tools and skills that have the potential to go obsolete. As a UX researcher and student of the learner experience, UX researchers have no need to fear for longterm job security should they graduate from Springboard.
Location: Online
Average Review: 4.5
Number of Reviews: 2
Composite Score: 63.5
14. Tradecraft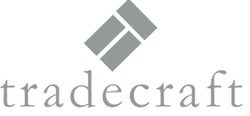 Tradecraft is a brick-and-mortar coding bootcamp located in San Francisco. From this single vantage in the nexus of Silicon Valley, tradecraft offers several full-time, 12-week, immersive bootcamps with specializations in UX Design, Product Management, and Digital Marketing. Engineered by industry-leading experts to ensure student success through obtaining both a depth and breadth of knowledge, it allows students to design their own focus tracks by selecting an industry vertical in which they'd like to start a career with the guidance of a mentor. Tradecraft's extensive mentorship program is renowned for helping alumni get jobs in the surrounding area, as well as all across the world due to its wide-reading network. It is provided full-on until graduate land a job. Program cost is $14,000 with financing options available to students who qualify. Although no prior experience in computer programming is required, students who enroll can expect to work hard (at least 60 hours per week) for the payoff of a new career.
Tradecraft offers several learning pathways, but only one way to reach the end goal of graduation: its 12-week, immersive bootcamp with a focus track of the student's choosing. Students who choose UX Design can expect to gain the skills, experience, and network necessary to start careers as full-fledged UX Designers. By training under 13 professional UX designers who work at companies of their own, students at tradecraft do real work at real businesses while learning from some of the best in the business. Tradecraft's emphasis on individual ingenuity allows students to pursue their own interests as they learn the core concepts and practices that make a great web designer. This hands-off approach makes a great learning environment for self-driven entrepreneurs who don't mind getting their hands dirty using tools not taught in the core curriculum, yet add something to their wheelhouse. Such ingrained adaptability is highly prized in the field of technology, and it will go a long way towards helping graduates make the most of their experience at tradecraft.
Location: San Francisco, CA
Average Review: 5.0
Number of Reviews: 58
Composite Score: 59.8
15. DevPoint Labs

DevPoint Labs is a brick-and-mortar coding bootcamp with two locations in Utah's two Silicon Slopes: Salt Lake City and Provo. It offers an 11-week program with focus tracks in UX Design, Data Science, Front-End Development, and Full-Stack Development. DevPoint's curriculum includes a paired programming approach that combines traditional lectures with a mix of practical application exercises, including group projects, hackathons, and one-on-one working with personal mentors. Students in Web Development master Ruby on Rails, HTML 5, CSS3, and JavaScript, among other tools. Its program is accredited with a Post Secondary License by the State of Utah, making it a reputable institution of technical training. DevPoint Labs does not require previous experience in the field of web design or computer programming for enrollment, and it offers scholarship opportunities for women in an effort to reduce the gender gap in tech. It costs $11,000 to enroll in its full-time Full-Stack program in Rails, $7,000 for its part-time full-stack program in JavaScript, and $4,000 for its part-time UX Design program.
DevPoint Labs' UX Design track is engineered to be completed in 8 weeks at a part-time, "after hours" pace. Its curriculum is based on learning the foundations of design principles while honing proper research methods, user personas, and techniques for crafting user-centered design. The UX Design program also places emphasis on building a series of projects that can be showcased on the job market, and so its culmination is a final portfolio complete with wireframe mockups, prototypes, user tests, research reports, and APIs that will impress prospective employers. Tools learned include Sketch, Factory Girl, ReactJS, and some Rails. Upon completion, graduates receive ongoing career mentorship as they explore their career options with mentors who can connect them with companies throughout the area. DevPoint Labs reinforces such professionalization by encouraging its students to work and play together via its Hackathons, movie nights, and open work spaces. It repurposed church building is a point of pride, and its location in the Salt Lake City downtown area is sure to cultivate the sense of community that every developer needs to jumpstart a new career in Web Design.
Location: Salt Lake City, UT and Provo, UT
Average Review: 4.9
Number of Reviews: 10
Composite Score: 55.2
16. DESIGNATION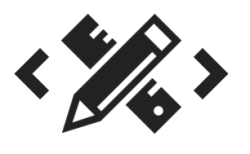 DESIGNATION is a brick-and-mortar coding bootcamp located in Chicago and specializing in UX Design and Front-End Web Development. It offers only a full-time, immersive learning pathway that is engineered to help graduates get jobs and start careers. Comprised of mandatory evening classes that immerse students in the product cycle of web development, DESGINATION's courses are engineered to be completed in 12 weeks, during which students hear well-respected guest speakers, attend company-sponsored workshops, and interact in lab sessions that teach proper research methods in a hands-on learning environment. Although DESIGNATION does not have a formal grading process and its learners are not required to have any prior web development or design experience, its curriculum is rigorous, and students should be prepared to work at least 70 hours per week to complete one of its bootcamps. On the final night of all its programs, graduates present their portfolios to DESIGNATION's hiring partners who are on the lookout for new hires. 94% of these graduates get hired. Total program cost is $11,800.
Claiming to be the leading UX/UI Design bootcamp on the market, DESIGNATION's UX Design program is comprehensive, covering full-stack development as part of the User Experience production cycle. Its competitive program asks enrollees to partake in six weeks of online prep before attending classes onsite in Chicago for the full-time, 12-week experience. This full-time experience includes a 9-week project phase, during which students apply the principles they've learned during online prep to craft both mock and live client projects with peers, instructors, and outside companies. Students are also assigned a mentor during this most lengthy and intensive phase of the program. Portfolio Development comprises the second-to-last week of DESIGNATION's UX Design bootcamp, during which students participate in career workshops, studio tours, and tutorials with the express purpose of crafting the perfect portfolio. Finally, students enter the Job Placement phase of the program, during which they work with mentors for as long as it takes to land an ideal job. Once in these jobs, graduate salaries tend to increase an average 62% from what they made prior to entering in the program, making DESIGNATION's job assistance program truly one of the most successful career-makers in the UX / UI Design bootcamp marketplace.
Location: Chicago, IL
Average Review: 4.9
Number of Reviews: 21
Composite Score: 48.4
17. Eleven Fifty Academy

Eleven Fifty Academy is brick-and-mortar coding bootcamp stationed in Indianapolis. It offers a unique and accelerating learning environment in the home of Scott Jones, the tech entrepreneur who is most known as the founder and CEO of ChaCha, the world's first human-guided search engine. Eleven Fifty Academy distinguishes itself from other coding bootcamps by accelerating the learning process even further by offering immersive classes that last between 2 and 5 days with all meals and extra-classroom activities included. Its curriculum focuses on providing hands-on, "project-centric" exercises that students work to complete together. After course completion, students are invited to join a paid apprenticeship program, which provides one-on-one mentorship opportunities in real-world work environments. Eleven Fifty Academy partners with a group of corporations that afford its students an ever-growing network of job prospects. Total program cost depends on program chosen and includes scholarships and financing options.
Eleven Fifty Academy's User Experience bootcamp is completed an immersive and intensive two days. Its curriculum is engineered to develop a better understanding of user experience research and the tools necessary to perform quality user tests and create optimal user interfaces. During these two days, students can expect to learn the value of UX research, how it is conducted (via interview, observation, affinity diagrams, etc.), and what the role of statistics should be in both interpreting and presenting research data as a product. Like most of Eleven Fifty Academy's bootcamps, the User Experience workshop is conducted with students working in other concentrations so as to encourage team-building and professionalization. In other words, students learn the value of developing working relationships with their peers at Eleven Fifty Academy because such relationships are the foundation of a well-rounded technology worker's career. Although prior web development or design experience is helpful, it is not required for enrollment.
Location: Indianapolis, IN
Average Review: 4.8
Number of Reviews: 17
Composite Score: 46.6
18. DigitalCrafts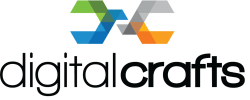 DigitalCrafts is a brick-and-mortar coding bootcamp based in Atlanta. It offers an intensive, full-stack training program in software engineering whose flagship course is a 16-week immersive bootcamp covering two full stacks and an elective program in the evenings. This flagship course is comprehensive, teaching HTML5, CSS3, JavaScript, JQuery, JSON, Bootstrap, Node.js, Express, MongoDB, Linux, Apache, MySQL, PHP, Python, and others. All instructors are professional software developers who possess at least 10 years of experience each. Students who attend full-time are required to attend classes on a full-time work schedule from 9-5, Monday-Friday. Each bootcamp cohort is comprised of a small group of 15 students, all of whom undergo a reasonably rigorous, 3-phase admission process of online application, interview, and JavaScript coding challenge. Although this means that DigitalCrafts requires its students to have some prior working knowledge of computer programming (or at least know JavaScript), it ensures that students who enter the program are fully invested in their future. Total program cost is $12,950 without electives, $13,950 with electives. Financing options are available, as are scholarship opportunities for women, minorities, and veterans.
At present, DigitalCrafts only offers enrollment in its full-time, 16-week immersive course, but that doesn't mean it's without UX Design. Students who enroll in the full-time track can elect to take after-hours classes with a specialization in UX/UI Design, meaning that in addition to a comprehensive education in two full stacks, learners with an elective concentration in UX Design will offer a offer a triple threat on the job market. This elective concentration includes work on prototyping tools such as Balsamiq and InVision, as well as the bread-and-butter wireframing tool, Sketch. As part of the full-time curriculum, all students complete two solo projects and one class project, each of which can be augmented with the skills gained from a concentration in UX Design. By ensuring these collaborative and comprehensive projects are in each student's final portfolio, DigitalCrafts encourages its students to work together and provide an inclusive community of web designers and developers for Atlanta's burgeoning new tech economy.
Location: Atlanta, GA
Average Review: 5.0
Number of Reviews: 9
Composite Score:v 45.6
19. ITHAKAI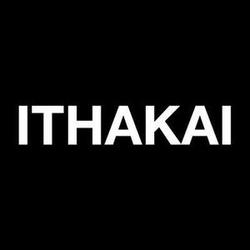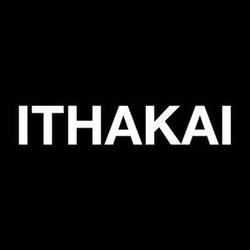 ITHAKAI is a brick-and-mortar coding bootcamp headquartered in Irvine, California. It offers a sole focus track in UX Design that is engineered to be completed at a part-time pace in 12 weeks or fewer. ITHAKAI's curriculum is designed explicitly to prepare students for entry-level designer jobs in the field of User Experience. It includes hands-on training from field practitioners on how to build a portfolio and collaborate in a team-driven environment. As Irvine's only coding bootcamp, applicants need no prior experience in computer programming; however, those who do have prior experience may have an easier time completing the program. Total program cost is $2,400, which includes multiple financing options, including tuition reimbursement from a willing employer as well as an installment plan. In terms of career support, students are provided access to over 700 local industry professionals through ITHAKAI's meetups, alumni networks, and partnerships with creative job agencies.
ITHAKAI's Intensive UX Design career track admits students in batches of 20 at a time. This means that its Design classes provide ample room for one-on-one interaction between students and instructors, whose primary goal is to help students learn to create user-responsive design and ultimately become entrepreneurs of User Experience. As field practicing UX researchers, designers, and consultants themselves, these instructors can ensure that each student follows the curriculum, which encourages students to finish 10 projects in 3 months. Students who complete all of these projects will leave ITHAKAI having used tools such as Axure, Balsamiq, and Sketch to design wireframing and prototyping for a wide variety of web applications. Graduates can use this final portfolio to market themselves on LinkedIn and other online profiles as UX Designers and start their own career as any kind of worker in the field of User Experience they desire, since they will have developed skills research, product design, and consulting. The bootcamp's extended office hours and career support network ultimately ensure that those who focus exclusively on UX Design can engineer a program tailored to producing that exactly kind of career.
Location: Orange County, CA
Average Review: 5.0
Number of Reviews: 6
Composite Score: 44.7
20. BoiseCodeWorks

BoiseCodeWorks is a brick-and-mortar coding bootcamp stationed in Boise, Idaho. Its flagship course is a full-stack, full-time, and 12-week immersive course that is engineered to teach key web development toolsets like JavaScript, Angular, NodeJS, ASP.NET, and Git. Over the course of three months, students also learn database technologies SQL and MongoDB. BoiseCodeWorks' curriculum is practice-heavy, meaning that graduates will exit the program with a portfolio that, along with ongoing career support, will prepare them to practice as a full-time developer in the career of their choosing. It also offers part-time evening classes in UX/UI Design and Front-End Development. Applicants need no prior experience in web design or development to be admitted, although BoiseCodeSchool looks for students who are passionate enough about code school to stay the whole course and have learned some of the basics of computer programming on their own. BoiseCodeSchool's collaborative work environment provides an ideal professional setting for students both young and old who are just starting their careers and have what it takes to become certified web designers and developers.
BoiseCodeSchool's UX/UI Design Foundations course is tailored to those who want to make both beautiful and usable applications. Its part-time 12-week curriculum centers around teaching the skills necessary to research, iterate, sketch, and execute a product that users will respond to and enjoy. Students of User Experience learn the principles of Visual Design, including layout, typography, and how to work with and translate both physical and digital color. Such a framework will inform UX student's' capstone project, which as the culmination of all prior projects in User Persona Research, Information Architecture, and Sketching and Wireframing, is a user interface model that graduates can use to showcase their fluency in UX Design when they go on the job market. Instruction encompases more than 60 hours for 9 hours a week and a total cost of $3,000. Whether the learner is a newcomer to User Experience or an expert in full-stack who wants to know more about effective UX Design, BoiseCodeSchool's Foundations is UX/UI are bound to help them reach their career goals.
Location: Boise, ID
Average Review: 5.0
Number of Reviews: 3
Composite Score: 43.8
---
Methodology:
Number of Reviews (1/3): The total number of times a bootcamp has been reviewed per CourseReport's database at the end of May 2016. We calculated the score for this metric out of 33.3 points by dividing a bootcamp's total number of reviews by a ceiling of 3.45, so that bootcamps with the highest number of reviews would earn 33.3 points, while those with less reviews would earn scores proportional to their total number of reviews.
Average Review (1/3):The total number of stars a bootcamp has received divided by the total number of reviews per CourseReport's database at the end of May 2016. We calculated the score for this metric out of 33.3 points by multiplying the average number of stars by 6.6, so that bootcamps with the most possible stars (i.e., 5) would earn 33.3 points, while those with less than 5 stars would earn scores proportional to the number of stars they receive in their average review.
Accessibility (1/3):Where a bootcamp is located per CourseReport's database at the end of May 2016. We calculated the score for this metric by assigning values based on whether or not a bootcamp is fully online or can be found in more than three locations. If it meets either of those criteria, then it earns a full score of 33.3 points. Conversely, if a bootcamp is not online or offers less than four locations, then it earns 10 points per location.
Composite Score (3/3): The sum of all points earned out of a total 99.9 according to the scoring system devised for the metrics above.