The 10 Most Affordable Master's in Interaction Design and Interactive Media
At the nexus between technical and intuitive, human and machine lies the world of Interaction Design. This innovative field is all about making computers, apps and devises simple, seamless, and engaging for users through thoughtful design, and a master's degree in Interaction Design is a way to gain high-level entry to cutting-edge and lucrative careers in the field. Some Interaction Design degree program go by titles like Human Computer Interaction, Strategic Communication, or Digital Media. Whatever you call it, in such a master's degree program, you can expect to learn advanced skills in multimedia communications, interactive media marketing, understanding online content, web design, user experience, and visual storytelling.
If you're interested in a master's degree in in Interaction Design, you likely have a background in digital content, such as a Bachelor's in Digital Design, a Bachelor's in Web Development, or a Bachelors in Video Game Design, and are ready to take the next step to further your career. Fortunately, a growing number of high-quality programs now offer fully-online Master's Degrees in Interaction Design and Interactive Media, so you can further your studies without putting your life on hold. Better still, many of these high-quality online programs have highly affordable tuition.
Our ranking of the 10 Most Affordable Master's in Interaction Design and Interactive Media breaks down the most budget-friendly master's degree programs available in this cutting-edge, multidisciplinary field. You'll find high-quality, fully-online degree programs at an affordable price that won't break the bank. Another plus: most are designed with working students in mind, meaning your class schedule will likely fit your busy lifestyle. Read on to find an affordable and online master's degree program in Interaction Design and Interactive Media.
1. Cyprus University of Technology
Founded in 2004, Cyprus University of Technology (CUT) is based in the country of Cyprus, and offers affordable and flexible online learning in technical disciplines through a network of global partners in higher education. Popular areas of study at CUT include Geotechnical Sciences and Environmental Management, Communication and Media Studies, and Management and Economics. The school was ranked among the top 400 universities in the world for 2017-2018 by the Times Higher Education World University Rankings, the highest in the nation of Cyprus.
CUT offers a highly affordable and fully-online MasterÕs in Interaction Design, in partnership with Tallin University, a a public research university located in the capital city of Estonia. The curriculum is designed to equip students with marketable skills in design, technology related to User Experience and Human-Computer Interaction. Classes emphasize practice-based learning through group and individual projects in Interactive Design research, development and implementation. The first half of the curriculum consists of courses like Design Theory and Methodology, Sustainability in Interaction Design, and Evaluating User Experience. In the second half of the program, students focus entirely on a major collaborative group research and design project, and on their final thesis. Classes are conducted in English and can be taken on a full-time or part-time basis. With an incredibly affordable tuition of only $81 per credit hour, Cyprus University of Technology easily clinches the rank of #1 Most Affordable Master's in Interaction Design and Interactive Media.
2. Barcelona School of Management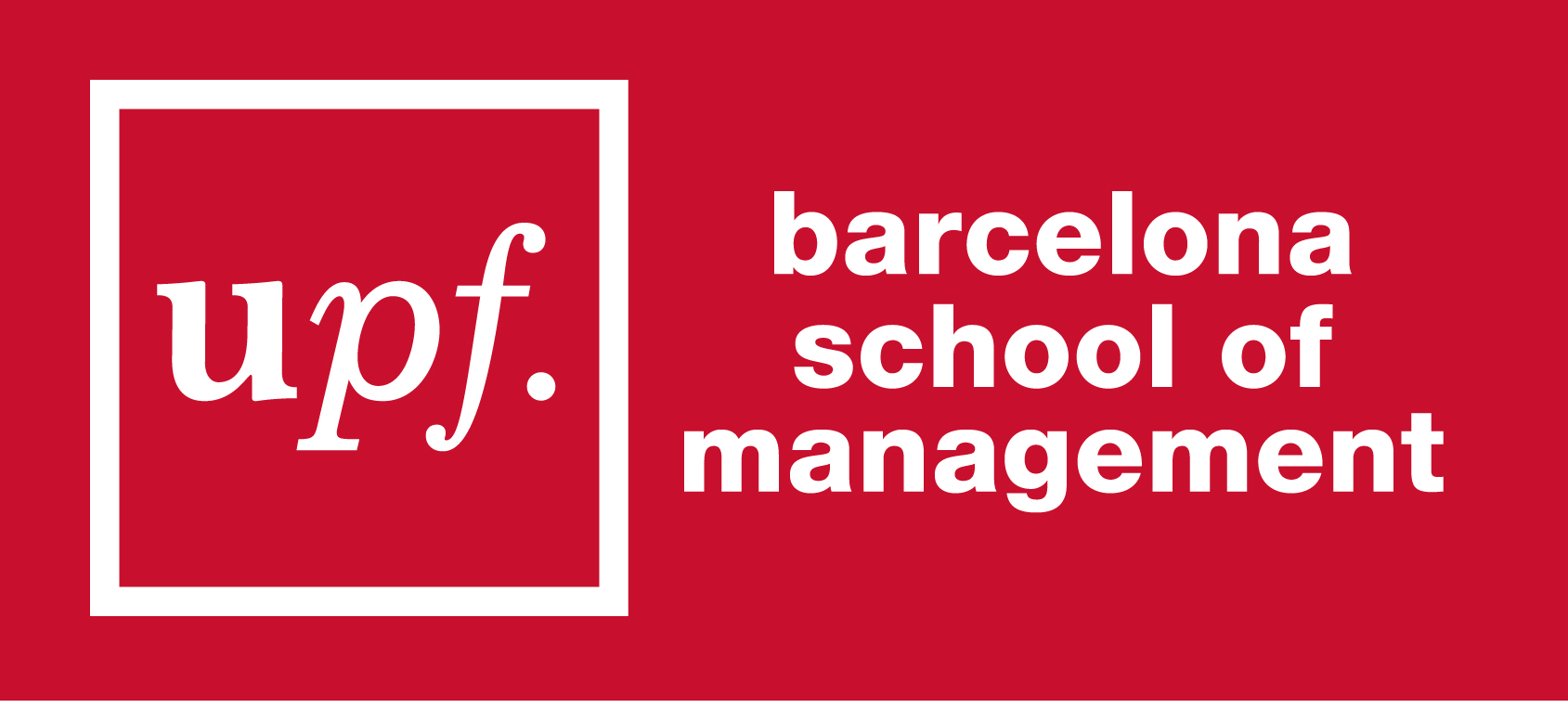 The Graduate School of Management in Barcelona (GSM Barcelona) was established in 1993 as pan-European institute of higher education, providing graduate-level education in Business Management and Marketing. The institute is based in Sarria, Barcelona, within the campus of EUSS (Escuela Universitaria Salesiana de Sarria). The school prides itself on offering innovative and affordable classes, all taught by accomplished industry professionals and expert scholars. GSM Barcelona is also notable for its many partnerships (over 2,000 in total) with private companies, governmental organizations, and non-profits, which work with the school to shape program design and delivery to align with real-world demands.
GSM Barcelona awards an affordable and practical Online Master in UX: Usability, Interaction Design and User Experience. Graduates will be prepared to understand and anticipate online user behavioral patterns, including how users engage with within search engines, websites, and mobile applications, and to apply these insights to creating more responsive media, software and apps. This practical program covers advanced studies in SEO, website technologies, HTML, CSS and JSS languages, and programming for mobile applications. Class titles include Project Management and Front End for UX, Designing Usable Interfaces, and Evaluating Usability and User Experience. The degree requires a total of 60 credits for graduation, and has a highly affordable tuition of only $258 per credit.
3. University of Florida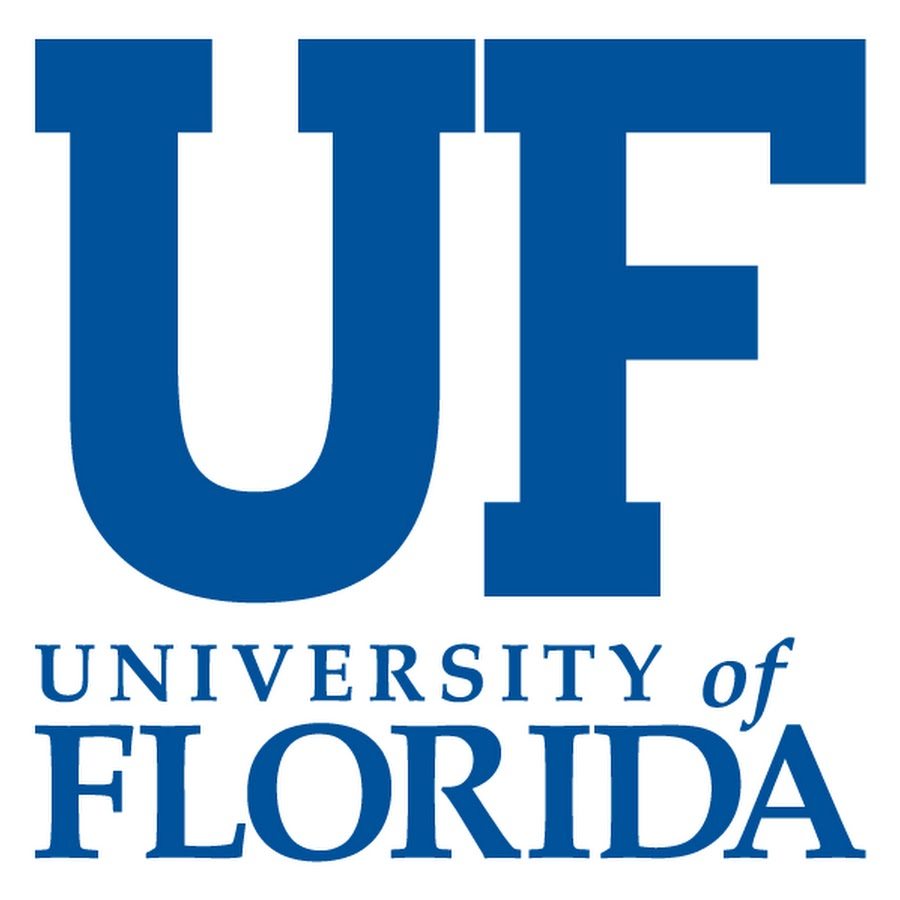 The University of Florida (UF) is a public land-grant, sea-grant, and space-grant research university located Gainesville, Florida which dates back to 1853. It is the only member of the elite research university organization, the Association of American Universities (AAU), to be located in the state of Florida, and is recognizes as a "Research University with Very High Research Activity" by the Carnegie Foundation. The campus encompasses over 2,000 acres, and with a total enrollment of 55,862 undergraduate, graduate and doctoral students, it has the third-largest enrollment in the state. This large school is home to sixteen academic colleges and more than 150 research centers and institutes. Both highly affordable and highly prestigious, UF is ranked 9th by U.S. News & World Report in Top Public Schools and 42nd in National Universities, and many of its individual graduate programs are ranked amon the nation's top 50, including Business, Nursing, Education, and Law.
UF offers a prestigious and affordable online Master's Degree in Mass Communication with a specialization in Web Design. The degree requires a total of 37 credit hours: 34 hours of coursework plus a 3-credit capstone project. Many classes are conducted in a live online classroom environment using Adobe Connect, while others are pre-recorded, and all are archived for later reference. The curriculum is designed by a panel of top industry experts, and aligns with external professional standards and real-world demands. Students can expect to learn coding skills like HTML5 and CSS3, jQuery, JavaScript and PHP, and to develop facility with graphics programs like Adobe Photoshop, Illustrator and InDesign. Course topics include Web Interactivity, Digital Layout, Digital Imagery in Web Design, and Mass Communication Theory. Each semester lasts 16 weeks, and full-time students can earn their online degree in just 18 months. This prestigious program has a highly affordable tuition, with credits priced at just $484.
4. Iowa State University of Science and Technology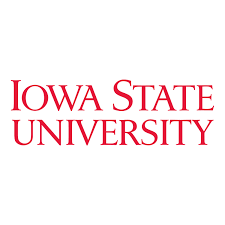 Located in Ames, Iowa, Iowa State University of Science and Technology (Iowa State), is a public flagship, land-grant and space-grant research university. The institute was founded in 1858 and was one of the few schools from that period to have been co-educational since its inception. The institute is a Association of American Universities (AAU), an elite body of 62 leading North American research universities. With 36,321 students, it is the state's largest university and the 3rd largest in the Big 12 athletic conference. The Carnegie Foundation has recognized Iowa State as a "Research University with Very High Research Activity," and U.S. News and World Report designates it 115th in National Universities and 53rd in Top Public Schools. The same source recognizes the school's remarkable affordable tuition with a ranking of 82nd in Best Value Schools.
Iowa State awards a respected and affordable Online Master's Degree in Human Computer Interaction. As the birthplace of the world's first digital computer and the home of the worldÕs highest resolution, immersive virtual reality lab, Iowa State is a pioneer in the computing field, and their department of Human Computer Interaction is an established leader in this rapidly-evolving field. Classes cover such advanced topics as The Cognitive Psychology of Human Computer Interaction, Communication Technologies and Social Change, and Advanced Learning Environments Design. All students take both required courses and a wide selection of electives, and are required to complete a project-based capstone course. Classes are delivered online through streaming media via the school's Engineering Online Learning platform, and consist of recorded lectures and interactive modules conducted via chats, discussion boards and e-mail. This renowned program has surprisingly affordable tuition, which costs just $484 per credit.
5. Washington State University

Founded in 1890, Washington State University (WSU) is a public research university which is based in Pullman, Washington. The university was originally founded as the Washington Agricultural College and School of Science in 1890, just a few months after Washington became a state, and was unusual for its time in admitting both men and women from the start. The institute is a land-grant university with a
total enrollment of 29,686 undergraduate, graduate and doctoral students, making it the state's second-largest university. Students can choose from over 200 fields of study, including 95 majors, 86 minors, and more than 140 graduate and degrees. The school consists of 12 colleges and a graduate school, with strong offerings in the liberal arts, business, communication, education, architecture, pharmacy, nursing, and the traditional land-grant disciplines of agriculture, engineering, and veterinary medicine. WSU was ranked 140th in National Universities and 70th in Top Public Schools by U.S. News & World Report, and 87th in Best Value Schools in recognition of its affordable tuition.
Washington State University offers an online MasterÕs Degree in Strategic Communication through its Edward R. Murrow College of Communication. The WSU school of communication was named one of the nation's top 25 communication programs in 2012 by NewsPro Magazine, and in 2010, the National Research Council ranked it among the country's top 25 graduate programs in communication. The Online Master's Degree in Strategic Communication was awarded ÒBest Online MasterÕs in Communication and Public RelationsÓ by NonprofitCollegesOnline.com in 2016, is ranked among thee nation's most affordable graduate communication degrees by Affordable Colleges Online. The degree program provides hands-on training in audio and video software, graphic design tools, and media layouts. Classes are taught by on-campus faculty and active industry professionals. Students learn through online lectures, distance mentors, online instructor office hours, self-assessment tools, peer collaboration and interaction, and a cohort structure in which all students progress through the program as a group. This flexible program can be completed in as long as 5 years, or as little as a single year. Courses include Professional Digital Content Promotion, Multimedia Content Creation, and Consumer Behavior and Brand Development. The course of study culminates in a capstone project. Tuition is highly affordable; each credit costs $585 for out-of-state students.
6. Savannah College of Art of Design

Savannah College of Art and Design (SCAD) is a private, nonprofit, fine art and design university with its main campus in Savannah, Georgia, and additional locations in Atlanta, Georgia, Hong Kong, and in Lacoste, France. The school was founded in 1978 and is home to a total of 12,951 undergraduate and graduate students. The institute offers more degree programs and specializations than any art and design school in the nation. SCAD's campus is located in the heart of historic Savannah, comprises 21 buildings with a distinctive Southern-Gothic aesthetic. The campus includes several historic buildings, classroom and exhibition spaces, multimedia and computer labs, 16 art galleries, an art library with several rare book, art, and media collections, photography darkrooms, and studios for printmaking and sculpture.
SCAD awards an affordably and respected online MasterÕs in Interactive Design and Game Development. The program has won first place in the E3 College Game Competition for two consecutive years, and has been recognized for excellence by The Princeton Review and Animation Career Review. In addition to the 45-credit online Master of Arts Degree in Interactive Design and Game Development, SCAD offers an online M.F.A. in the same discipline, requiring a total of 90 credits. Class topics include Design Methods for Interactivity, Human-centered Interactive Design, Scripting for Interactivity, and Visual Interface and Information Design. The online master's degree program culminates in a final thesis project, which may be completed as a collaboration. This technically advanced and design-intensive program is a great value, with an affordable tuition of only $817.
7. Concordia College New York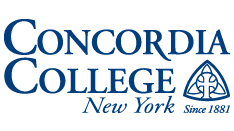 Concordia College is a private, Lutheran institution based in Bronxville, New York, which dates back to 1881. The school awards associate, bachelor, and master's degrees, and serves a small, diverse student body of 953. Some of the most popular majors include business and nursing, and Concordia is particularly notable for the high rate of first-attempt passing among its nursing graduates who sit for the RN NCLEX examination. The school emphasizes providing students with well-rounded and comprehensive education, with a foundation in faith-based, value-oriented liberal arts. In keeping with the college's Lutheran tradition, students have access to a broad range of community service and volunteer opportunities. Students also benefit from personal attention, with a student/faculty ration of 13 to one. U.S. News and World Report designates this small and affordable school 22nd in Regional Colleges, North.
Concordia offers an affordable online MasterÕs Degree in Digital Media which is designed for students who have a background in digital media. This career-focused degree program can be completed in an accelerated format, allowing students to graduate in less than two years. Classes last just 8 weeks, and topics covered include Innovative Digital Design Theory and Practice, Interactivity, Video Production, Animation, 3D Modeling, and Gaming. In addition to traditional online lectures, students learn by completing career-building, real-world media projects, collaborate with peers, participate in discussion boards, and engage with their professors through chat and e-mail. Classes are taught by accomplished industry professionals, and tuition is affordable at $890 per credit hour.
8. Quinnipiac University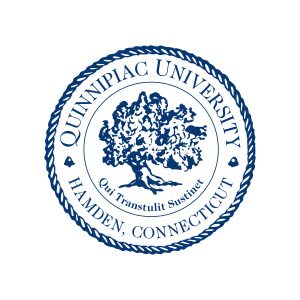 Quinnipiac University is a private institute which has two locations in the town of Hamden, Connecticut and an additional campus in North Haven, just north of New Haven, Connecticut. The university awards undergraduate, graduate and doctoral degrees, and also operates a law school and medical school. The campuses are home to multimedia computer classrooms, an open media lab, an audio production studio, and a high-definition production studio. Quinnipiac serves over 9,000 students, but maintains a remarkably low student to faculty ratio of 12 to 1.
The school has earned an excellent academic reputation; 13th U.S. News and World Report ranks it in Regional Universities, North. The university has a remarkably high job placement rate; 96.9% of Quinnipiac graduates are reported to be employed or enrolled in graduate school. Quinnipiac is also notable for its low tuition, and has ranked 42nd in Best Value Schools by U.S. News and World Report.
Part of Quinnipiac awards a reputable and affordable online MasterÕs Degree in Interactive Media. This flexible degree includes three possible concentrations: media design, social media, or user experience design, and students enrolled in the online interactive media degree program can even design their own concentration. Students develop mastery in web design and development, social media analytics; audio, video and graphics, and user experience/user interface (UX/UI) design. A wide range of electives are available, and certain elective sequences may lead to professionally valuable certifications in the fields of social media and user experience design. Class topics include Social Media Analytics, Principals of User Experience Design, Understanding Your Audience, and Content Strategy. The 30-credit course of study culminates in a master's capstone, and includes the opportunity for both independent study and internships. This professionally-relevant and flexible degree is also affordable, with a tuition of $910, an excellent value.
9. Academy of Art University
The Academy of Art University (AAU, formerly Academy of Art College) is a private art school based in San Francisco, California. The university was originally established in 1929 as a school for advertising art by a commercial artist and magazine editor. Today, the university awards associate's, bachelor's and master's degrees in twenty-five disciplines related to art and design. With 12,608 students, 283 full-time faculty and 1154 part-time teachers, AAU claims to be the nation's largest privately owned institute of art and design. The university also owns and operates the Academy of Art University Automobile Museum. The collection consists of 200 vintage cars, valued by Forbes at over $70 million, and includes some of the worldÕs most rare and valuable automobiles.
</p
AAU offers an affordable online Master's Degree in Web Design and New Media.
Students in the master's degree program study the latest techniques and technologies in communications from award-winning professionals in broadcast and online media, and create original news reports, podcasts, web-based video episodes, blogs and commercials. The program is built on four fundamentals: We teach an integrated approach based on four fundamentals: design thinking, visual communication, technology, and user experience. Courses include such topics as Creating Original Content, Digital Tools for Multiplatform Interactive Design and Visual Storytelling Production. All students complete a final project consisting of an in-depth feature-length investigation in the format of their choosing. In addition to a 36-credit online Master of Arts Degree in Web Design and New Media, AAU also offers an online Master of Fine Arts Degree in the same field. AAU offfeers affordable tuition, priced at $1035 per credit.
10. Rochester Institute of Technology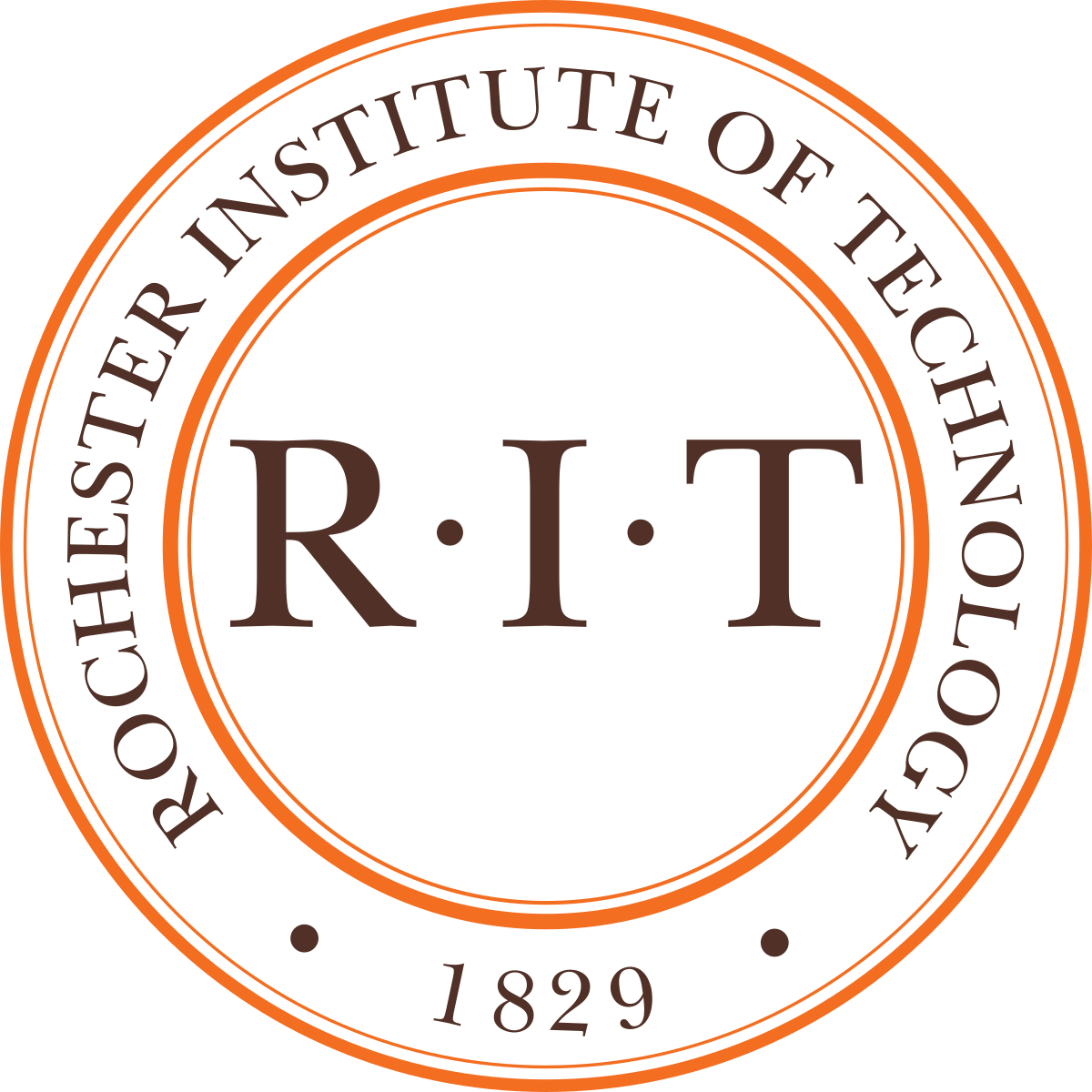 Rochester Institute of Technology is a private research university which was founded in 1829. The school confers professional, undergraduate, graduate and doctoral degrees, and is home to a total of 11,126 students. The school has a world-class academic reputation, and is ranked Carnegie Foundation as a Research University with Highest Research Activity. The school has also won multiple prestigious awards; 6 alumni and 2 faculty have been awarded the Nobel Prize, 32 faculty serve in the National Academies of Sciences, Engineering, and Medicine, 12 alumni and faculty have won a Pulitzer Prize, and 20 faculty have won Guggenheim Fellowships. Rochester's departments of Medicine, Engineering, Economics and Political Science are particularly recognized for their outstanding academics and groundbreaking research. Rochester is ranked 97th in National Universities by U.S. News and World Report and an impressive 41st in Best Value Schools, in recognition of its high quality and affordable tuition.
Rochester awards an illustrious and affordable online Master's Dgree in Human-Computer Interaction through the Golisano College of Computing and Information Sciences. The program covers the design, evaluation, and implementation of interactive computing for users, as well as applied social and behavioral sciences. A total of 30 credits are required for graduation, and class topics include Information and Interaction Design, Foundations of Human-Computer Interaction, Usability Testing, and Designing User Experiences for Internet-enabled Devices. A total of 95% of graduates gain employment or progress to for further education upon graduation and online students have access to advanced resources (such as online library and tutoring). Online classes are also taught by the same illustrious faculty who teach on the Rochester Campus. This prestigious online degree program is very affordable, with tuition costing $1035 per credit.